10 Word Games To Train Your Brain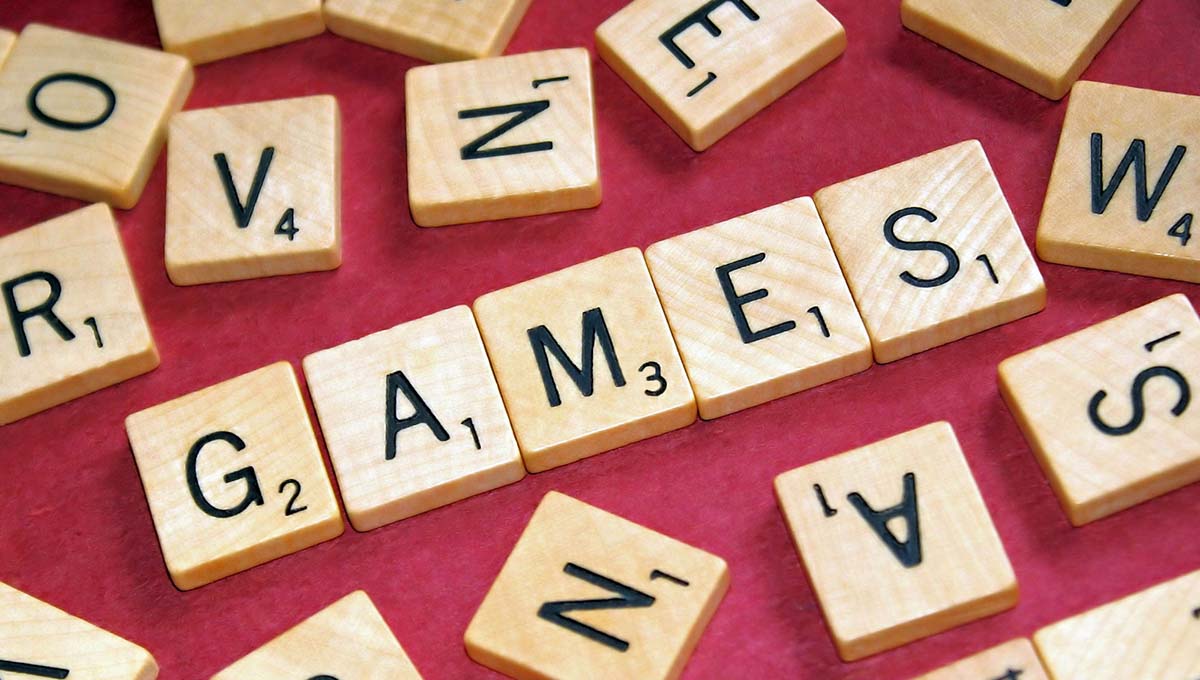 Articles about reading:
1) Why Read? Benefits of Reading;
2) 7 Best Speed Reading Books;
3) 5 Brain Games For Speed Reading.
If you feel like you watched every Netflix show and require a different approach to your fight with boredom, we would like to introduce you to a few word games to train your brain. There are several benefits of playing word games. Regardless of your age, word games will stimulate your brain and help it stay sharp. The stimulation also increases brain function and enhances cognitive skills and memory.
In addition to the health benefits, word games have the ability to expand your vocabulary and help you become more articulate in your conversations. Word games are excellent for those who struggle with spelling because they train the brain to use the correct words that are spelled correctly to win a given game. With consistent practice of these word games, you will appear even more intelligent to your peers and colleagues. These games are also very fun and an excellent way to spend your free time.
ABC Sort is a fun word game that trains your cognitive skills. Though it seems easy on the surface, as you play the game it gets even more challenging. Each round, you are provided with a word and asked to sort the letters in alphabetical order. Whether you are proficient in English or not, this game will stimulate your brain and help you become a pro at sorting things alphabetically. Each round is timed for 60 seconds only. The more you play, the faster you will get at sorting these letters alphabetically. Before you know it, you may find yourself subconsciously sorting every word's letters you see, whether you're playing the game or not.
2. Word Bubbles (Browser)
Word Bubbles is a game provided by Lumosity. It is a fun, slightly competitive game that will train your verbal fluency. Each bubble that pops up on your screen will contain the first three letters of a word. You will be tasked with completing each bubble with a word before it floats off the screen. This game is timed and will teach you to think fast, develop a stronger vocabulary, and train your memory.
When logging into Lumosity for the first time, you will be quizzed on your age, sleeping habits, and initial cognitive, memory, and language skills. Over time, you will be guided through a program that will gradually build your skills and help you function better cognitively. It is an excellent program for people of all ages.
Word Scramble is another one of our favorites hosted by Readlax. Just like their other game, ABC Sort, this one is also timed for 60 seconds. At each round, you will be presented with a series of letters and asked to unscramble them. Each scrambled word will vary in difficulty and as you advance in the game, they will become more challenging. This game is simple and easy to play, helping you stimulate your brain function.
4. Lettermaze (Browser)
If you're looking for a real challenge that will introduce you to new words, train your memory and develop spelling skills, Lettermaze will be your best bet. For each challenge, you will be presented with two long words. You will be asked to memorize them and after a few seconds, you will have to search for them in a word search puzzle. This search is timed and it will add or subtract 10 points from your overall score. Many words that are presented are harder and will help you develop a stronger vocabulary. You will learn new spelling rules and develop a stronger vocabulary.
5. Stan Newman's Hard Crossword (Browser)
We love a classic crossword from time to time and Stan Newman's Hard Crossword from Arkadium provides an excellent challenge for our brains. This crossword challenge is perfect for the season crossword players because it does offer harder games. It will train your brain to think creatively and challenge your vocabulary skills. This is an excellent way to fill a free afternoon with development and stimulation.
If you have a group of friends who enjoy a good word game, gather everyone around for a good game of Scrabble! Even if you don't have the board, you can play by starting a game on their app or browser. Most people who played Scrabble know the challenge and stimulation this game provides. It forces you to think and remember challenging words. The longer the word, the more points you get. When using unique letters like Q, J, or X, you have a greater chance for higher scores because those letters carry more points. In our ever-developing world of technology, this game is available on every smartphone device and browser. You don't have to spend money on an expensive board game to enjoy a round of Scrabble.
Codeword is one of our favorite versions of the crossword puzzle. The premise of this game is to complete the crossword puzzle as quickly as possible. The puzzle is served to the player filled with a handful of letters. These letters serve as hints for the possible words that would belong in each section. Every time you select a letter, it will populate in the section you selected and in other parts of the puzzle where it would belong. Better letter choices will increase your speed and overall score.
This game will help increase your spelling skills and develop your cognitive abilities as you work to solve the puzzle. You will learn to think creatively and critically while trying to put together each word. It is an excellent and engaging game.
Word Wipe is probably one of the most addicting games on our list. This game provides a healthy amount of challenge and helps you think fast and hard. During each round, your task will be to clear as many tiles as possible by combining letters into words. Each round requires an additional line of letters to be cleared before passing the level in 120 seconds. It is engaging, very fun, and will help you train your brain to find the most unique combinations of words. In our humble opinion, this game is by far more entertaining than any show on Netflix.
9. Word Search Pro (iOS)
Sometimes a classic word search is all you need for a quality entertainment and brain stimulation. Word Search Pro offers a bit more of a challenge than the typical word search puzzle. Each round has a set number of words and is timed, encouraging your brain to work faster. With consistent practice, you will find these words quicker and develop an impeccable spelling skill set and vocabulary.
Wordscapes is a challenging and fun game that won't just entertain you but also sharpen your mind. For each game, you get to choose a theme like "fall" or "tropics". Then you will be tasked to solve a puzzle of three or more words in accordance with the theme you select. Each level will be harder than the last, making you think harder and faster to guess each word.
Conclusion
Brain stimulation is important, and these word games are essential to help keep your brain sharp and young. They are great for those developing their vocabulary skills. Try one or all of these games, we trust that you will find something useful for achieving your goals.
Productivity Platform
Get More Done In Less Time.