Physical Books vs Kindle Books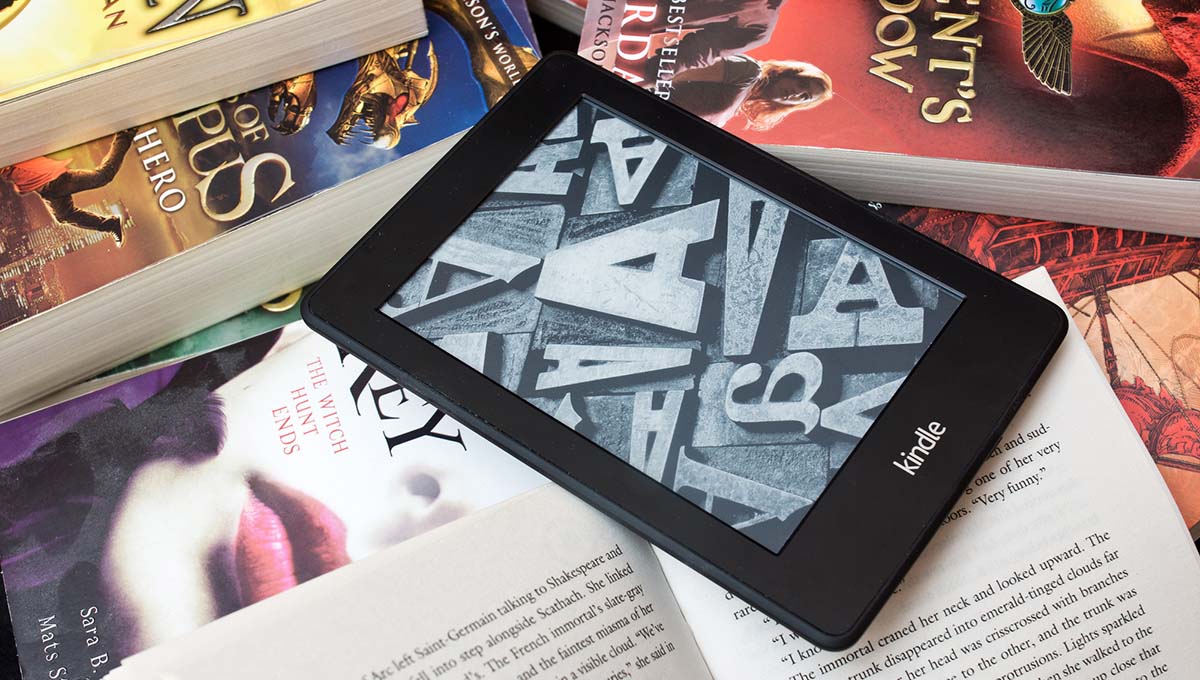 New Senses of Personal Productivity >>
More articles:
1) PQ4R: How to Read a Book for Comprehension;
2) How Reading Helps Mental Health;
3) 7 Speed Reading Exercises;
4) 9 Books to Read That Make You Smarter.
In our time of electronic technology, e-books have gained great popularity. What is better to choose, the usual paper version or an e-book, for example, Amazon Kindle? The issue can be reduced to two main questions. The first question is whether electronic readers can replace paper books and the second one is what is more convenient for reading, printed or digitized letters?
To answer the first question, we can refer to a study conducted in the United States. In 2009, several American universities provided students with Amazon Kindle DX e-books to help them meet their academic needs. It turned out that by the end of the academic year, almost two-thirds of the students stopped using their ebooks at all or began to use them only occasionally.
Among those students who continued to use e-books regularly, some opted to supplement the e-books with paper editions or laptops, while others became less attentive to achieving their goals while reading electronic gadgets. Finally, most students found paper books to be more flexible, supporting a wider range of reading and learning styles than e-books.
Regarding the second question about readability, many students preferred printed books to electronic ones. Many students complained that they had trouble remembering information and concentrating when reading from a screen. Most of the students said that it is important for them to have access to the printed version of the books, even if the electronic version is available.
E-books were used when students needed to search for a particular fact in textual material. If there was a need to read for a deeper and more careful study of the material, students preferred printed publications. When reading print books, students can skip part of the text or go back to particular sections and compare them. Also, readers could take notes in the margins or highlight the passages they found important.
Scientists note that paper books have many subtle hints of structure and content. Students made the so-called "cognitive map" of the paper book when they were reading it. We unconsciously note the physical location of the information on pages, as well as its location in the text as a whole. This helps us to remember where a particular idea is in the text.
When reading paper books, students use "cognitive maps'' to memorize and recall textual information more efficiently. These "maps'' can help students find specific information in the text. Also, e-books do not provide readers with "kinesthetic cues'', which is another reason why so many students did not like the Kindle e-books. As a result, there was a decrease in learning performance.
One of the key findings of this study is that students read differently. Reading is a deeply personal and highly individual activity. Sometimes, it is important to completely dive into the book and read without stopping. Paper books are better for that. But sometimes, only particular parts of the text are valuable to quickly get into the meaning. In these cases, e-books are much more convenient.
E-Books: Pros and Cons
An e-book in our time is not just a rescue from boredom, but an indispensable thing for both adults and children. Due to its functionality, an e-book has many significant advantages over their printed counterparts:
You can download many books in one gadget;
E-books are lightweight and small in size;
Convenient settings (you can customize the font size, and on some devices - the backlight);
E-books are practical (on a journey, raindrops will not harm it);
You can save money (if you buy one e-book, you can use it for years);
Environmental concern (saving trees needed to be cut down for paper production).
Also, some e-books have a set of dictionaries. It is very convenient for reading texts in foreign languages. When you press the stylus on an unfamiliar word, you can see translation options. Additionally, you can buy a convenient case and a flashlight for pleasant lighting.
Speaking of the minuses of e-books, we can single out the need for charging, the bad effect on the eyes, only black and white illustrations, and the lack of aesthetic pleasure from reading.
Paper Books: Pros and Cons
Many people think that printed books lose to e-books in terms of advantages, but this is far from the case. A printed book is a classic that will never lose its relevance. Paper books have the following advantages:
They give tactile aesthetics;
High-quality illustrations;
No need for recharging;
Less bad effects on eyes.
However, paper books also have their downsides. For example, weighty books are inconvenient to carry around. If you want to have a personal library of paper books, you will need to allocate enough space in your apartment. Also, you will need good lighting to read a paper book. You will hardly be able to read a print book at night or on the road..
Bottom Lines
The problem of choosing between an electronic and a paper book depends, first of all, on the reader's preferences. For example, if you are constantly on the road, it is better to take an e-book and use its compactness. However, it is not yet time to forget paper books. Paper editions of your favorite books are for those who appreciate the sensations and feelings when you pick up a book, open it, and smell it.
E-books are more convenient and practical in many ways. For a flight or a trip on the subway, it is better to have an electronic version. If you need to move around a lot, an e-book would be an indispensable thing. The main thing is to find the optimal use for different tools. Readlax develops apps for those who want to learn how to read quickly, improve their reading speed, and understand both electronic and printed texts better.
Productivity Platform
One place for all your productivity solutions:
-brain training;
-speed reading;
-touch typing;
-smart noting.
Start Free Trial