9 Books to Read That Make You Smarter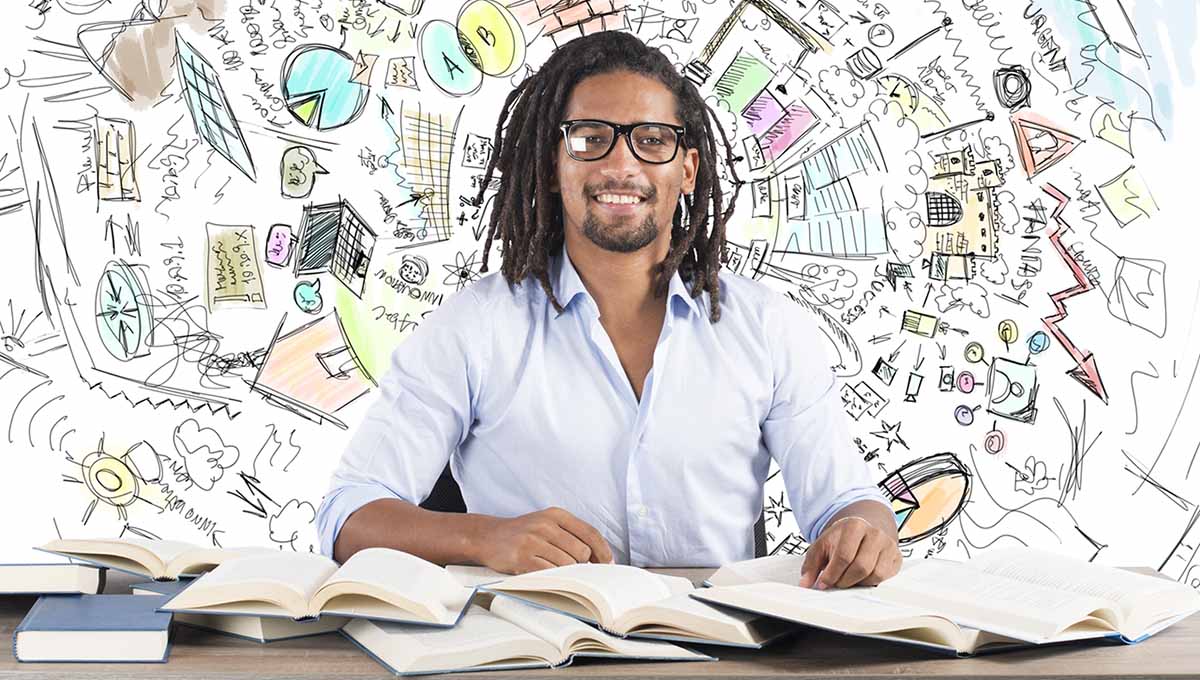 More articles:
1) Touch Typing: Learn How To Type Faster;
2) 5 Brain Games For Speed Reading;
3) 10 Word Games To Train Your Brain.
We collect the list of best books people read to get smarter: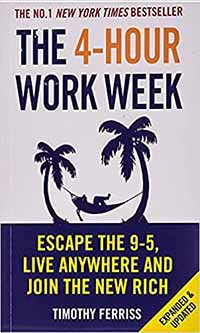 1. 4 Hour Work Week (Timothy Ferris)
Amazon reviews:
"I am honestly not entirely sure what to say about this book. The message is stop working harder, start working smarter. As a USA Today bestselling author with multiple number 1's under my belt, I wasn't completely sure how the advice in this book would apply to me, but actually, I came up with several ways to implement this without quitting writing (to move into sales) or hiring a ghostwriter. I was uncertain how to take my personal development to the next level before I bought this book. I'm now working more efficiently. I spent the last 2 months on a mini-retirement traveling the world with my husband, and my book sales are up on new titles. I am spending FAR less time on the little things and overall I feel like I have a positive plan going forward, which is exactly what I needed. If I ever meet Tim Ferriss in person I'd like to thank him."
~ Amazon book reviewer
"I think when it comes to Tim Ferris you either love him or love to hate him. I particularly like his books, blog, podcast among other things. I will put his feet to the fire if I feel a book is not useful or did not meet my expectations. The 4 Hour Work Week ultimately met and exceeded my expectations. I had moments of reflection in my life. The 4HWW made me reflect on the value of my time and how to use it better. Now, can you apply everything he says? No, at least not in the beginning. However, that was never the point. The point was to use your time better and find hacks and ways to live a more joyful and fulfilling life. After reading this book, I began publishing my books, started a blog and outsourcing jobs and assignments that I cost me too much time and getting them down for a fraction of time all while I nap. I have this book in Kindle format and paperback. Made a difference in my life and I reread it from time to time."
~ Amazon book reviewer
"I have never read a book that has been so action-packed with useful information, great case studies, and general content that makes me change my mindset on multitude facets of life. My copy is marked up extensively with highlighter, notes in the margins, etc, and for good reason. If you work to understand and apply what it taught/revealed in this book, it will change your life. Even if you don't achieve the 4-hour workweek, there will be many distractions and overall negative aspects of your life (both professional and personal) that will be switched off, and you will (no exaggeration) live a better, more fulfilling life."
~ Amazon book reviewer
Book notes and quotes:
- "If you are insecure, guess what? The rest of the world is, too. Do not overestimate the competition and underestimate yourself. You are better than you think." (Highlighted by 17,387 Kindle readers)
- ""Someday" is a disease that will take your dreams to the grave with you. Pro and con lists are just as bad. If it's important to you and you want to do it "eventually," just do it and correct course along the way." (Highlighted by 15,969 Kindle readers)
- "Learn to be difficult when it counts. In school as in life, having a reputation for being assertive will help you receive preferential treatment without having to beg or fight for it every time." (Highlighted by 13,931 Kindle readers)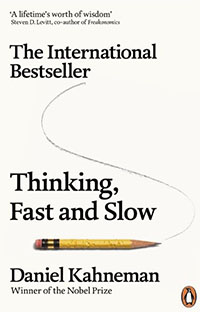 2. Thinking, fast and slow (Daniel Kahneman)
Amazon reviews:
"As others have noted, this book is dense in places, but is tremendously important for decision making from the individual up through public policy. Even if you don't have the patience for all the chapters don't neglect the intro and conclusion. The TL;DR doesn't suffice but. 1) human beings are not pure rational agents, but rather complex interplay of automatic and thoughtful reasoning both of which can be right or wrong 2) maximizing happiness requires recognition of when we are in a cognitive minefield so that we can marshal the appropriate evidence and response 3) maximizing happiness is not even straightforward; it is the complex interplay between experienced and remembered happiness. This book is in my top 10 most influential of my life; highly recommended especially in tandem with Haidt's "Righteous Mind"; these two highly complementary books form a multidimensional mirror for the human condition. Only by seeing ourselves as we *are* can we go about the business of governing ourselves and our world."
~ Amazon book reviewer
"Certainly the most thought provoking book I've read in a long time, so much so I've written a blog about it's conclusion and the impact on social media. More importantly how people are being manipulated on social media by people using the "techniques" outline in this book.
It's not an easy book to read so not one for the beach, but push through and there is a light at the end of the tunnel."
~ Amazon book reviewer
"This was a difficult but valuable book. However, some reviewers claim its value is in changing our mental habits. This is a mistake. The book is much too complex for that. Kahneman concludes the book stating that even he has not been able to do much to curb the instincts of intuition. The value of the book, he states, is to give people the vocabulary to spot biases and to criticize the decisions of others: "Ultimately, a richer language is essential to the skill of constructive criticism." (pp. 417-8) I finished the book a few days ago and have found it useful in criticizing the writings of op-ed columnists. They are especially guilty of question substitution: substituting a question that is easy to answer for one that is almost impossible. For example, for the question what does the recent election of a certain politician mean for the Democrats, the pundit will answer the question of what is the politician's personality and personal demeanor and then state that Democrats need to run candidates with this personality profile. Kahneman is not speaking to decision makers as much as he is to those who might offer constructive criticism to the deciders. He is not interested in individuals as much as he is in organizations. He wants to create communities that not only have better results but have a better decision making process. The best way to evaluate his work is to take some of his ideas and see if they work in whichever community you happen to find yourself. Do they improve your community's decision making process?"
~ Amazon book reviewer
Book notes and quotes:
- "This is the essence of intuitive heuristics: when faced with a difficult question, we often answer an easier one instead, usually without noticing the substitution." (Highlighted by 44,132 Kindle readers)
- "The gorilla study illustrates two important facts about our minds: we can be blind to the obvious, and we are also blind to our blindness." (Highlighted by 34,414 Kindle readers)
- "This remarkable priming phenomenon—the influencing of an action by the idea—is known as the ideomotor effect." (Highlighted by 22,810 Kindle readers)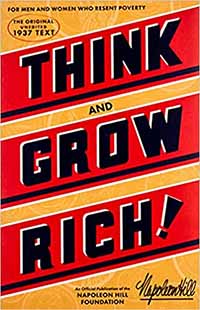 3. Think and Grow Rich (Napoleon Hill)
Amazon reviews:
"In your journey for success, and Ive read over 150 books on business and personal development, this is the godfather. The only true place to start. But be weary, because this book requests you physically do things outside of reading, such as writing your daily goals, writing your 6 steps and reciting them daily. You may consider these tasks mundane but this is the subconcious training that takes you from reading a book to changing your life. #DoTheWork requested in the book, otherwise it will be a waste of time to even read it."
~ Amazon book reviewer
"Despite the age of this book, I found the underlying lessons it contained to be highly relevant to my life today. The most valuable ideas I gathered from this book:
1) You cannot acquire great wealth without a concrete plan for attaining that wealth, a serious passion that compels you to act on your plan continuously, and great faith that your plan will allow you to succeed.
2) Many of the world's greatest achievers were passionate to the point of obsession, and in order to emulate their success you must cultivate a desire until it becomes an obsession.
3) Material success does not come solely as a result of knowledge acquisition, but rather from one's ability to organize and transform specialized knowledge such that it can be delivered to a wide audience in the form of a product or service.
4) Persistence often makes the difference between success and failure. It is a state of mind that is essential to success and can be overcome through effort.
5) One of the common attributes of highly successful people is the ability to reach decisions quickly and to change them slowly. Most of us are the opposite."
~ Amazon book reviewer
"I chose to read this book because I have met several people who have read it and they say, it's a game changer . This book is filled with confirmation , spiritual truth , and wisdom beyond your imagination. Reading this book could change your life if you adhere to the philosophies of many great men; including Thomas Edison, Henry Ford and the great Dale Carnegie. These brilliant business minds all used the philosophies put together in one book written by Napoleon Hill...This book is brilliant!"
~ Amazon book reviewer
Book notes and quotes:
- "Read your written statement aloud, twice daily, once just before retiring at night, and once after arising in the morning. As you read-see and feel and believe yourself already in possession of the money." (Highlighted by 2,105 Kindle readers)
- "One of the main weaknesses of mankind is the average man's familiarity with the word "impossible."" (Highlighted by 1,329 Kindle readers)
- "Faith is the starting point of all accumulation of riches!" (Highlighted by 1,034 Kindle readers)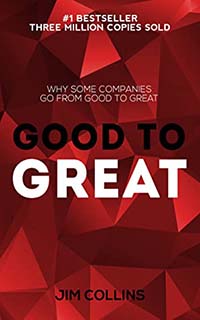 4. From good to great (Jim Collins)
Amazon reviews:
"This is the first business book I've ever read, so I'm not very famillar with the genre, but I enjoyed this. I am not interested in being a CEO or anything like that, but I liked this book because many of the concepts talked about can be applied to my own life. I saw this as more of a general self improvement book that used businesses as examples of concepts, rather than a book solely about business."
~ Amazon book reviewer
"This is a very insight, readable book. The author and his research team starts with two very basic questions. 1) Are there companies which were merely average for a long time, but then turn themselves around and become great companies with a sustainable track records? 2) And if so, what key factors do these companies have? The main focus of the book is what do these eleven companies have that other companies don't have. The research team took a very scientifc attitude of what does the data say, instead of trying to force various theories to fit the data. They come up with seven key factors. The meat of the book is the seven chapters covering each of these key factors."
~ Amazon book reviewer
"This is a must read book that will change more tan just how you run your business. It will change your life, because it will ask you a tough question: What can you be great at? In this book the author explores what makes some businesses "good" and makes other businesses great. What he reveals is that businesses who know what they are great at and focus on that to the exclusion of everything else are the businesses that become great because they understand their core value and culture. They make themselves great because they are so focused on what they can be great at, that they make it the entire purpose of their work and lives. They define their core values and let those values inform everything they do. This is a book that will help you understand how to be great at your business or your life for that matter. The case studies and principles they explore show how some businesses become great and why they stay great. Buy this book and read it because it will change your perspective on business and life."
~ Amazon book reviewer
Book notes and quotes:
- "Greatness is not a function of circumstance. Greatness, it turns out, is largely a matter of conscious choice." (Highlighted by 11,863 Kindle readers)
- "Practical Discipline #3: Put your best people on your biggest opportunities, not your biggest problems." (Highlighted by 10,780 Kindle readers)
- "Practical Discipline #1: When in doubt, don't hire—keep looking." (Highlighted by 10,130 Kindle readers)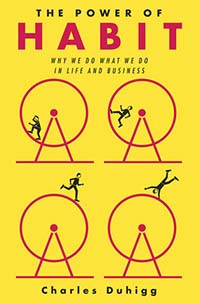 5. The Power of Habit: Why We Do What We Do in Life and Business (Charles Duhigg)
Amazon reviews:
"Use the Power of Habit to make the changes that you've wanted to make but haven't gotten around to. I've learned to exercise regularly, wake up early, and make healthier food choices. My habits and systems have improved my wellness, and if it worked for me, then it can definitely work for you. I've also picked up a positive habit of reading at night before bed instead of mindlessly scrolling on my phone."
~ Amazon book reviewer
"Intellectually, the book is revealing. On a personal level, it is incredibly useful —and I'm thankful to the author for writing it. I would have limited the book claims to the phenomena it can explain beyond any reasonable doubt. By taking the concept of habits beyond what it can solidly explain, parts 2 & 3 detract a bit of value and credibility from the book. Were it not for that, I would have given 5 stars to the book. In balance, this is still a great book that --with the caveat expressed-- I strongly recommend."
~ Amazon book reviewer
"I use the truths in this book daily now. A friend gifted me the workbook. I can't recall the last time I found a book of this type so enjoyable and easy to implement. The author included life examples of some historical figures we would all recognize about how habits affected their lives and the lives of those around them. He talked about our brains and how new habits move to the forefront as we practice them. I found the book relate-able. I often think about The Power of Habit and all I have learned from it and now carry with me."
~ Amazon book reviewer
Book notes and quotes:
- "First, find a simple and obvious cue. Second, clearly define the rewards." (Highlighted by 33,344 Kindle readers)
- "Habits, scientists say, emerge because the brain is constantly looking for ways to save effort." (Highlighted by 28,600 Kindle readers)
- "This explains why habits are so powerful: They create neurological cravings." (Highlighted by 27,730 Kindle readers)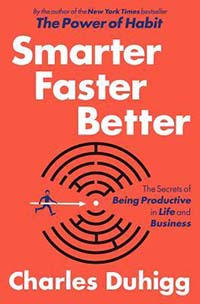 6. Smarter Faster Better (Charles Duhigg)
Amazon reviews:
"I'm not going to say more because I do think it's important that everyone get their hands on this book. What Duhigg has put together is another way of bettering the human race by giving us eight simple rules to squeeze the most out of our days."
~ Amazon book reviewer
"I enjoyed Duhigg's previous book The Power Of Habit and figures I would enjoy this.one as well. I read about half of it a couple of.years ago, but for some reason could not get into it. I picked it back up and re-read from the beginning in January 2020 and devoured it. It is accessible with a myriad of anecdotes to lure you in, with a broader theme uncovered through the narrative to help you become more productive. Duhigg has done your homework for you: not only has he scanned a vast amount of research and academic literature to pull out the most relevant nuggets for you, but in the book's most compelling chapter he specifically shows you how his incorporated the principles he learned into his own daily life. Highly recommended for anyone looking to jump-start their life!"
~ Amazon book reviewer
"Fascinating book! I especially loved the parts about how air crashes happen and can be avoided. It doesn't have as much advice in it as I was hoping (there's a small section at the end about implementing the ideas) but it was still a great read. Mr. Duhigg has a way of making anything interesting. For example, I dislike poker and gambling in general (I'd rather spend my money on shoes... and books), but I found it fascinating to read about Texas hold 'em and how it relates to math."
~ Amazon book reviewer
Book notes and quotes:
- "Motivation is triggered by making choices that demonstrate to ourselves that we are in control." (Highlighted by 5,131 Kindle readers)
- "Self-motivation, in other words, is a choice we make because it is part of something bigger and more emotionally rewarding than the immediate task that needs doing." (Highlighted by 4,608 Kindle readers)
- "When people believe they are in control, they tend to work harder and push themselves more." (Highlighted by 4,459 Kindle readers)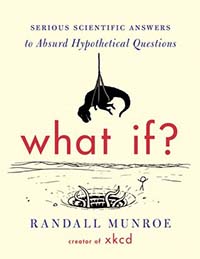 7. What If? (Randall Munroe)
Amazon reviews:
"Our family has enjoyed some of the what if scenarios and laughed about them. Our children are all teenagers, and they are able to understand the science as explained in the book. Their favorites are the fastest manmade object and the nuclear reactor swimming pool. The teenagers have asked us to read these aloud on long car trips."
~ Amazon book reviewer
"I purchased this as a gift but managed to read almost the entire book without breaking the binding before I gave it away. I witnessed a 17-year old boy shout with laughter and delight as he turned the pages for the first time. I laughed out loud while reading it, myself. "This is AWESOME!" he crowed, and immediately began reading excerpts to me. Definitely a hit! Most of my gifts tend to be literary. I believe books are so valuable; they can be read and shared over and over again throughout a lifetime. This book, in particular, could be given to so many diverse individuals! I can't think of a single acquaintance of mine who would not get a kick out of it. It would also be great to keep on the bedside table in the guest room for restless visitors. Enjoy!"
~ Amazon book reviewer
"I bought this for my very smart 16 year old grandson. It is always my practice to read whatever I give to my kids, so, I read this book and could not put it down! It's very well written and full of humor, so, it was a fun and interesting read. I have to admit that I'm not a science geek (he is), but, I thoroughly enjoyed the book. It might not be for everybody, but, if you have a kid or a person that likes sciencey, geeky stuff, they will love this book. I plan to tell him that if he doesn't like it, to give it back to me because I loved it!"
~ Amazon book reviewer
Book notes and quotes:
- "There's no material safety data sheet for astatine. If there were, it would just be the word "NO" scrawled over and over in charred blood." (Highlighted by 2,837 Kindle readers)
- "Remember: I am a cartoonist. If you follow my advice on safety around nuclear materials, you probably deserve whatever happens to you." (Highlighted by 2,050 Kindle readers)
- "Think of the elements as dangerous, radioactive, short-lived Pokémon." (Highlighted by 1,149 Kindle readers)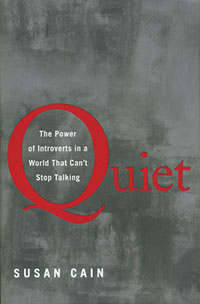 8. Quiet (Susan Cain)
Amazon reviews:
"I am an introvert who struggles to conform in this world and what this book did for me was basically validate a lot of secret thoughts I've always had AND back them up with actual psychological studies. It's a very interesting read and a liberating read for someone who identifies as an introvert. It is not a self help book, but more so a compilation of clearly summarized psychological studies. The way it helped me is secondary and it helped by making me feel assured that everything I think and feel is completely normal and that there are many others out there like me who struggle in the same ways."
~ Amazon book reviewer
"Have you ever read a book that just resonates through you like the low but overwhelming hum of a giant boat engine? This book is, without a doubt, one of my favorite reads. There are a few chapters I feel weren't necessarily as powerful, but the overall message is "It is OK to be an introvert. You are outnumbered, over-spoken and out-self-promoted, but that doesn't mean you aren't powerful. You have some pretty strong advantages so long as you know how to harness them. There is hope and a place for an introvert in today's extrovert ideal." If nothing else, Susan inspired me (a strong introvert) to stop shying away from my outgoing personality and simply find balance by giving myself some downtime to recharge. I can stop feeling like there is something inadequate about me just because I find quiet time and alone time refreshing."
~ Amazon book reviewer
"I can honestly say I have never read a more interesting research based book in my life. The science I've learned from this has changed how I've viewed myself my whole life and it is so empowering and validating of my true self. If you've ever felt like something was wrong with you because you don't like socializing as much as everyone else or you just prefer to have alone time, this book will prove just the opposite is true. HIGHLY RECOMMEND. Definitely one of my favorite books of all time."
~ Amazon book reviewer
Book notes and quotes:
- "Open-plan offices have been found to reduce productivity and impair memory." (Highlighted by 20,798 Kindle readers)
- "Peer pressure, in other words, is not only unpleasant, but can actually change your view of a problem." (Highlighted by 17,314 Kindle readers)
- "The "Bus to Abilene" anecdote reveals our tendency to follow those who initiate action—any action." (Highlighted by 16,163 Kindle readers)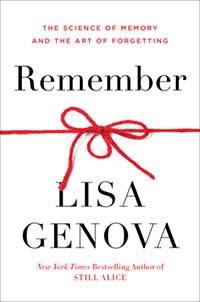 9. Remember (Lisa Genova)
Amazon reviews:
"Should I buy the book? Was it helpful? Was it enjoyable? Was it written by a world famous neuroscientist who also happens to be a brilliant story-teller? The answer to all these questions is a resounding YES, which is really what we want to know. As for my summary of the book: Aside from all of the fun facts (and they are incredibly interesting!), you will understand and appreciate how amazing our memories are, how functional forgetting is, and a whole lot of other stuff that is fascinating to learn and will entertain others at cocktail parties. You'll also come to appreciate how flawed our memories are, and therefore we don't have to defend them -- instead, we can learn to be more accepting of others and their points of view. All in all, a pretty amazing book. Loved every page of it."
~ Amazon book reviewer
"This is a very well-written tutorial on how the memory works - and doesn't! It reads easily and is well-organized. Having had a spouse who died of Alzheimer's I was naturally concerned about my own prospects for the same. From this book I have learned enough about normal forgetfulness and how we actually remember anything (whether we want to or not), and am no longer concerned about my developing Alzheimer's.
I have also previously read her book "Still Alice", which was also very helpful to me (and my family). I highly recommend "Remember"."
~ Amazon book reviewer
"Is there anything that my favorite author of all time cannot do? I have read all five of her novels, which have taken me into the minds and souls of people who are dealing with a number of different diseases, and greatly expanded my knowledge of these diseases. She writes with honesty and humor, and the only bad thing about her books is finishing them and hungering for more. In this book, she takes the reader on a guided tour of our brains. What is normal forgetting and what is potential Alzheimers? I loved this book! Thank you Lisa for spending all the hours that you must spend researching then writing such captivating books. Please, never stop!"
~ Amazon book reviewer
Book notes and quotes:
- "Your memory isn't a video camera, recording a constant stream of every sight and sound you're exposed to. You can only capture and retain what you pay attention to."
- "Just because memory sometimes fails doesn't mean it's in any way broken. While admittedly frustrating, forgetting is a normal part of being human."
- "…your memories for what happened…are wrong"
Productivity Platform
One place for all your productivity solutions:
-brain training;
-speed reading;
-touch typing;
-smart noting.
Start Free Trial