Books Recommended by Jim Kwik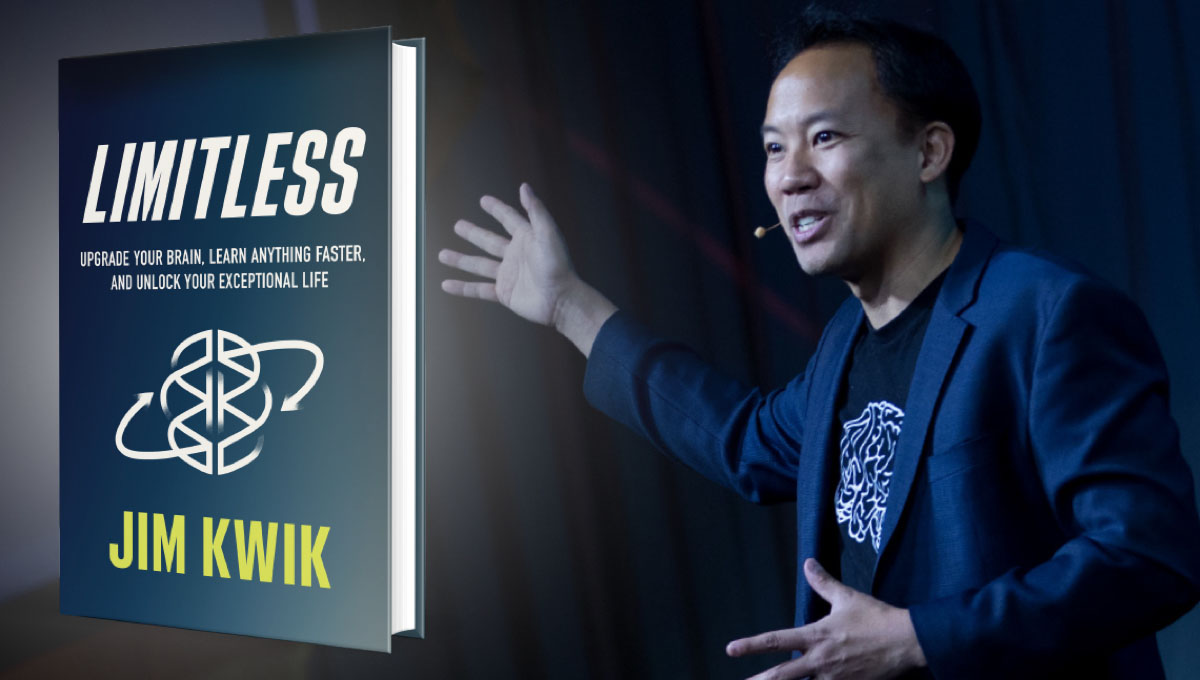 More articles:
1) 15 Elon Musk's Book Recommendations;
2) 9 Books People Read To Get Smarter;
3) 30 Best Memory Improvement Books.
For almost 3 decades, Jim Kwik's been teaching students worldwide, including Fortune 500 CEOs and Hollywood celebrities, to improve their memory, read faster, and study effectively. Also he's author of the book "Limitless: Upgrade Your Brain, Learn Anything Faster, and Unlock Your Exceptional Life".
In Limitless, you can learn Jim's revolutionary strategies and shortcuts to supercharging your brain, with simple, actionable tools to sharpen the mind, enhance focus, and fast-track their fullest potential.
"Jim Kwik makes us smarter! I know, because Jim taught me techniques to reframe how I understand my own limits and learn how to tap unused capacity in my brain." (Simon Sinek)
Here is a Jim list of some of the best mindset, motivation, and methods books.
Understanding Understanding by Richard Saul Wurman
The Tapping Solution for Manifesting Your Greatest Self by Nick Ortner
Change Your Brain, Change Your Life by Daniel G. Amen M.D.
The Motivation Manifesto by Brendon Burchard
Tiny Habits by BJ Fogg PhD
Me to We: Finding Meaning in a Material World by Craig Kielburger & Marc Kielburger
The Promise of a Pencil by Adam Braun
Miracle Mindset by JJ Virgin
The TB12 Method by Tom Brady
Super Human by Dave Asprey
The Infinite Game by Simon Sinek
The Future Is Faster Than You Think by Peter H. Diamandis & Steven Kotler
The School of Greatness by Lewis Howes
Stress Less, Accomplish More by Emily Fletcher
The Power of When by Dr. Michael Breus
Becoming Super Woman by Nicole Lapin
Chineasy Everyday by ShaoLan
#AskGaryVee by Gary Vaynerchuk
Mindset: The New Psychology of Success by Carol S. Dweck PhD
The Align Method by Aaron Alexander
Super Brain by Rudolph E. Tanzi & Deepak Chopra
Genius Foods by Max Lugavere
Sleep Smarter by Shawn Stevenson
The UltraMind Solution by Mark Hyman M.D.
Spark: The Revolutionary New Science of Exercise and the Brain by John J. Ratey MD
The 4-Hour Chef by Timothy Ferriss
Math Doesn't Suck by Danica McKellar
Boundless by Ben Greenfield
Six Thinking Hats by Edward de Bono
The Element: How Finding Your Passion Changes Everything by Ken Robinson Ph.D. with Lou Aronica
Belong by Radha Agrawal
Disrupt-Her: A Manifesto for the Modern Woman by Miki Agrawal
The Ripple Effect: Sleep Better, Eat Better, Move Better, Think Better by Greg Wells
Exponential Transformation by Salim Ismail
The Alter Ego Effect by Todd Herman
How to Live a Good Life by Jonathan Fields
The Mind Map Book by Tony Buzan & Barry Buzan
Re-Create Your Life by Morty Lefkoe
Emotional First Aid by Guy Winch Ph.D.
A Higher Branch by Sam Makhoul
Cancer-Free with Food by Liana Werner Gray
Food Can Fix It by Mehmet Oz
Productivity Platform
Get More Done In Less Time.