Books for Memory Improvement. Part 2.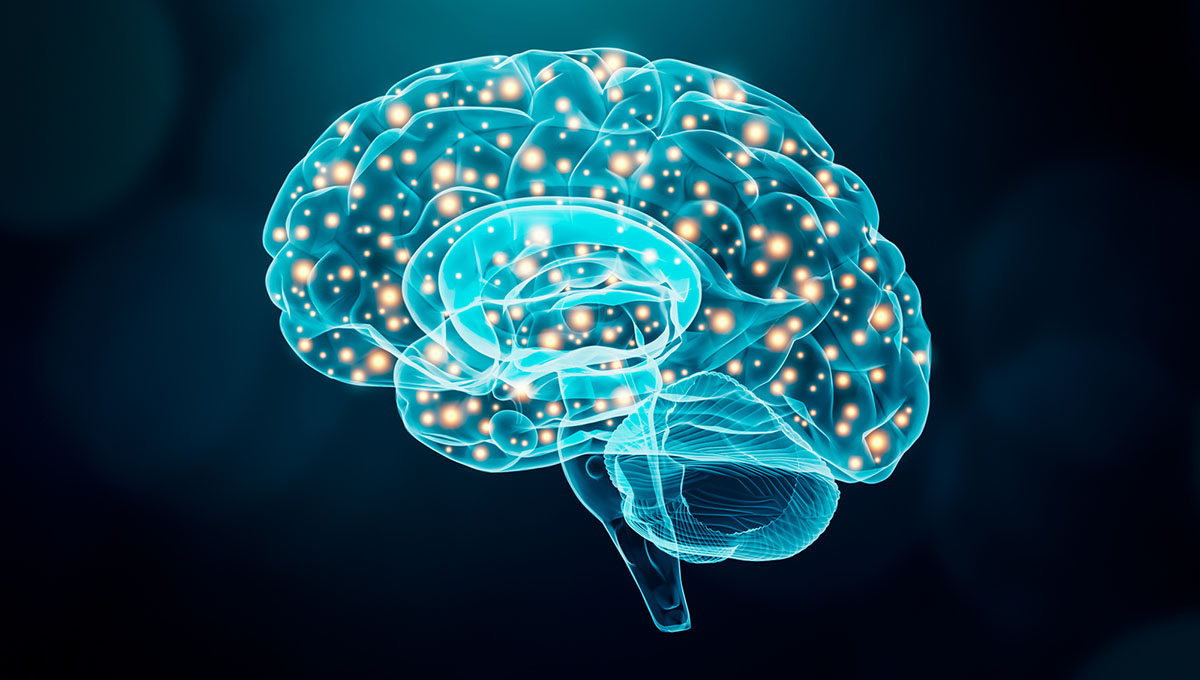 #1 Brain Games App. Try Now >>
More articles:
1) 30 Best Memory Improvement Books;
2) 7 Best iPhone Brain Games for Kids;
3) Foods to Boost Your Brain and Memory.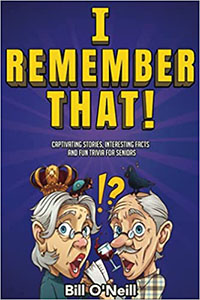 1. "I Remember That!: Captivating Stories, Interesting Facts and Fun Trivia for Seniors" (Bill O'Neill)
Best Sellers Rank: #5,177 in Books.
#3 in Alzheimer's
#10 in Dementia
#13 in Trivia (Books)
Amazon reviews:
"Wonderful memory aid"
"I enjoyed the book, more than I expected I would. And I learned a few things that I didn't pay attention to growing up."
"For those familiar with Bill O'Neill's talent for tickling the brain, this book is a must read – one of his best. For those who are simply looking for solid entertaining reading to while away the hours, welcome to the field expert! Highly recommended – especially during these times…"
2. "How to Own Your Own Mind" (Napoleon Hill)
Best Sellers Rank: #39,831 in Kindle Store.
#8 in Memory Improvement (Kindle Store)
#37 in Memory Improvement Self-Help
#531 in Inspiration & Spirituality
Amazon reviews:
"A MUST book for ALL because our minds are determined to put us all in a corrupted way of thinking. This book changed my mindset and I learned how to think and rise into positive thinking when needed."
"This needs to be required reading for 6th graders I wish I would have knew about this as a kid."
"If you want to understand how to use purposefully achieve whatever you want any field of life; if you want to understand the practical ways your your thoughts become materials things and many more, read this book."
Books quotes:
"All physical action, therefore, begins in the form of a thought. To control physical action one has only to control thoughts. The presence of any thought in the mind has a tendency to set up an appropriate physical action in some portion of the body."
"It is meaningless to pray in the morning and to live like a barbarian the remainder of the day. True prayer is a way of life; the truest life is literally a way of prayer."
"Personal associations are important, because everyone acquires something of the philosophy, the personality, and the mental"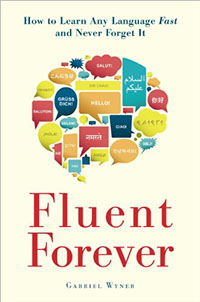 3. "Fluent Forever: How to Learn Any Language Fast and Never Forget It" (Gabriel Wyner)
Best Sellers Rank: #22,918 in Books.
#13 in Linguistics Reference
#33 in Memory Improvement Self-Help
#178 in Communication & Social Skills (Books)
Amazon reviews:
"This is the most intelligent approach to language learning I've come across. It is true that all the techniques used have been tried elsewhere but this book brings them all together in a coherent way."
"Awesome (and tons of) practical information for learning a language using some of the most effective methods. Clear, concise, easy to read & with direct application."
"This is a good find for anyone serious about language learning."
Books quotes:
"An accurate accent is powerful because it is the ultimate gesture of empathy. It connects you to another person's culture in a way that words never can, because you have bent your body as well as your mind to match that person's culture. Anyone can learn "bawn-JURE" in a few seconds. To learn how bonjour fits your companion's mouth and tongue; to learn how to manipulate the muscles, the folds, and even the texture of your throat and lips to match your companion's - this is an unmistakable, undeniable, and irresistable gesture of care."
"Fluency, after all, isn't the ability to know every word and grammatical pattern in a language; it's the ability to communicate your thoughts without stopping every time you run into a problem."
"Our capacity for visual memory is extraordinary; we only need to learn how to take advantage of it."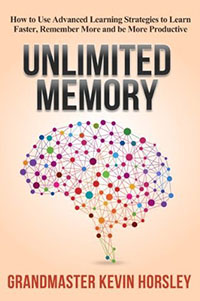 4. "Unlimited Memory: How to Use Advanced Learning Strategies to Learn Faster, Remember More and be More Productive" (Kevin Horsley)
Best Sellers Rank: #13,720 in Books.
#5 in Study Skills (Books)
#2 in Memory Improvement (Kindle Store)
#22 in Memory Improvement Self-Help
Amazon reviews:
"Great read quick though but awesome if you are looking to better your memory this is the book for you"
"I really like how he goes into details about the different techniques of memories. And how to use them."
"As a cognitive therapist I'm always looking for new ways to explain strategies to improve memory! This is a great tool!"
Books quotes:
"Learning with a purpose increases your attention, comprehension, retention, and organizes your thoughts."
"Sharpen up your intellect by returning to the habit of doing one thing at a time."
"Every single thought we have is creative: it has the power to build and the power to destroy."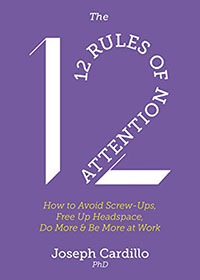 5. "The 12 Rules of Attention: How to Avoid Screw-Ups, Free Up Headspace, Do More & Be More At Work" (Joseph Cardillob)
Best Sellers Rank: #2,571,937 in Books.
#1,841 in Memory Improvement Self-Help
#3,746 in Popular Applied Psychology
#6,076 in Popular Social Psychology & Interactions
Amazon reviews:
"This book is a great reminder about paying attention, especially at work. The focus on the book is how to approve attention to be more happy and fulfilled at work."
"Would definitely recommend this book for the serious readers out there."
"There's some very good info here. Some readers may be overwhelmed by the number of exercises, but some can be skipped. Implementing the ideas will take some time but likely worth it. This may be best for younger readers, although everyone can benefit from the rules."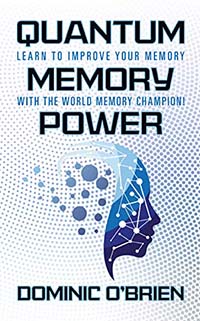 6. "Quantum Memory Power: Learn to Improve Your Memory With the World Memory Champion!" (Dominic O'Brien)
Best Sellers Rank: #338,182 in Kindle Store.
#94 in Memory Improvement (Kindle Store)
#279 in Memory Improvement Self-Help
#304 in Cognitive Psychology (Kindle Store)
Amazon reviews:
"I think all Dominic's methods are quite easy to learn but his most effective method is the Dominic system which he uses to remember numbers."
"I really recommend this book. The author presents his techniques for memorizing names, numbers, events, facts, etc. quickly and permanently."
"A fantastic memory set. O'Brien's pretty damn charming and the tips are incredible. As with any memory system, it only works if you practice. A great system."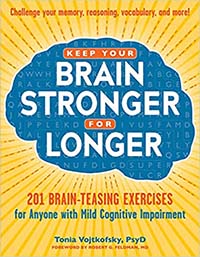 7. "Keep Your Brain Stronger for Longer: 201 Brain-Teasing Exercises for Anyone with Mild Cognitive Impairment" (Tonia Vojtkofsky Psy.D and Robert G. Feldman MD)
Best Sellers Rank: #25,094 in Books.
#35 in Memory Improvement Self-Help
#42 in Dementia
#43 in Nervous System Diseases (Books)
Amazon reviews:
"I absolutely love the variety of activities and they are a good challenge level."
"I love this book! Some puzzles and logical thinking are easy but some actually makes your brain work. Being out of school for so long and having a job that is more physical than mental it's nice to sit down and exercise the mind."
"I bought this workbook for my husband. The activities are challenging but fun."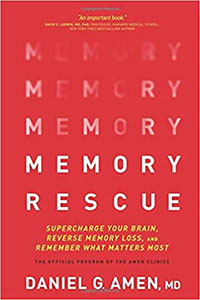 8. "Memory Rescue: Supercharge Your Brain, Reverse Memory Loss, and Remember What Matters Most" (Daniel G. Amen)
Best Sellers Rank: #28,364 in Books.
#8 in Aging Medical Conditions & Diseases
#38 in Memory Improvement Self-Help
#48 in Dementia
Amazon reviews:
"Excellent informative book. Prompt delivery. Much appreciated."
"A little over my head medically, still worth trying to understand. Good reference book."
"This book provide rays of sunshine into the gloomy prognosis that comes with dementia, Alzheimer disease, or mental illness."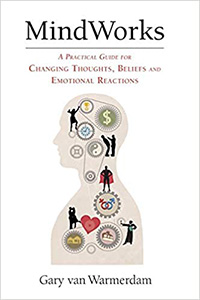 9. "MindWorks: A Practical Guide for Changing Thoughts Beliefs, and Emotional Reactions" (Gary van Warmerdam)
Best Sellers Rank: #267,662 in Books.
#826 in Emotional Self Help
#2,629 in Meditation (Books)
#3,070 in Happiness Self-Help
Amazon reviews:
"Finally a book that provides practical skills & advice that is authentic. written by gary van warmerdam who understands how daunting & dismantling the effects of trauma & emotional pain can be."
"I am so thankful for finding this book. I am also very thankful to the author who wrote it with an obvious vision of how to help others understand the truths about themselves so they can make their own changes and understand what in fact makes them who they are today. I am a much happier person today than I was in the past and most of it is because of this book."
"This book is a great textbook for someone who is looking
to understand about the process of the human mind."
Books quotes:
"Bursting our belief bubble is an emotional experience we are conditioned to avoid, even if the belief itself is false."
"Consider giving love and acceptance to yourself, not because you've done something to deserve it, but for no reason, or just because it feels good. This is approaching a completely unreasonable kind of love: a love that is unconditional."
"Emotional mastery is about expressing love and respect when the thoughts in your mind are tempting you to believe that you can't."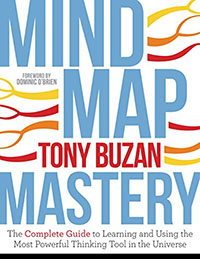 10. "Mind Map Mastery: The Complete Guide to Learning and Using the Most Powerful Thinking Tool in the Universe" (Tony Buzan)
Best Sellers Rank: #322,715 in Kindle Store.
#88 in Memory Improvement (Kindle Store)
#261 in Memory Improvement Self-Help
#285 in Cognitive Psychology (Kindle Store)
Amazon reviews:
"Before GPS devices and app's, in order to drive from one place to another, we used to rely on gold out maps, a which took up an incredible amount of space. Men never asked others for diretions!
This book as well as Mr. Buzan's other titles on Mind Mapping, will allow you to find your way to\through any project, event, career, and mostly, yourself!"
"I love this idea and have begun incorating mind maps into my routine. I bought his version for kids for my 10 year old daughter."
"I love this book!!! I have created several mind maps for fun and practice. Then I used during work meetings. Absolutely one of the clearest and easiest ways to take notes, think, and remember details. This book is now in my permanent, professional library."
Books quotes:
"The classical Greek philosopher Socrates (c.470–399BC) famously said, "The unexamined life is not worth living.""
"Drawing on the Right Side of the Brain."
Productivity Platform
One place for all your productivity solutions:
-brain training;
-speed reading;
-touch typing;
-smart noting.
Start Free Trial