Books for Memory Improvement. Part 1.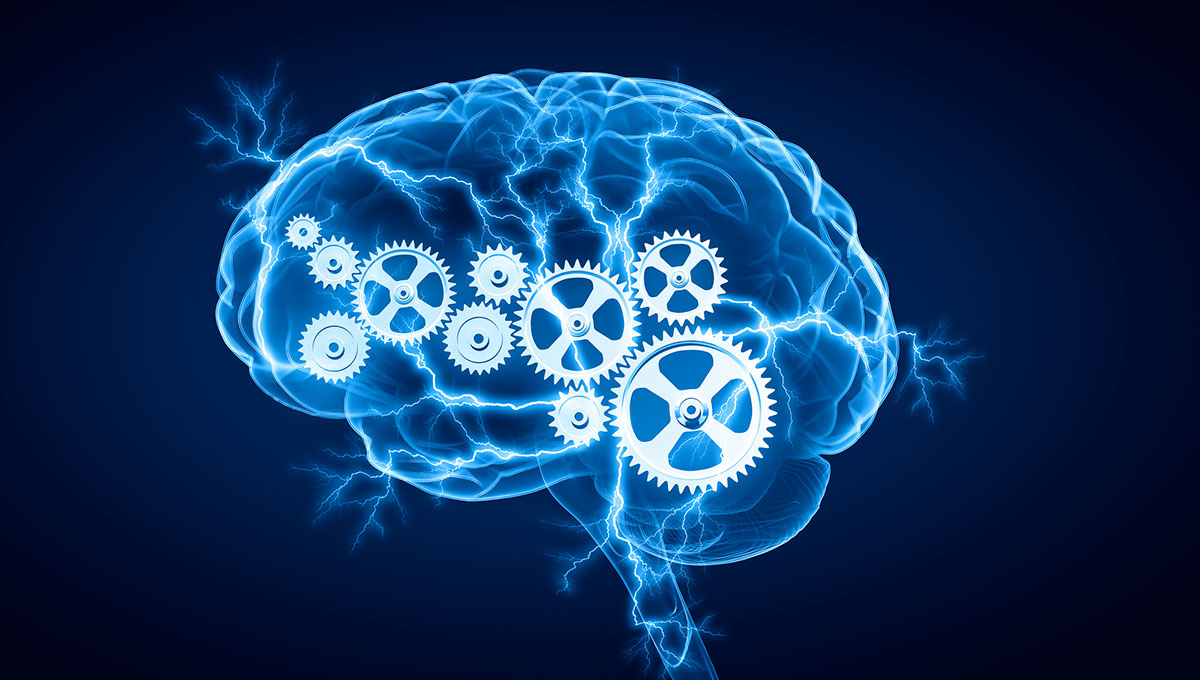 #1 Brain Training App. Try Now >>
More articles:
1) 30 Best Memory Improvement Books;
2) 7 Best iPhone Brain Games for Kids;
3) Foods to Boost Your Brain and Memory.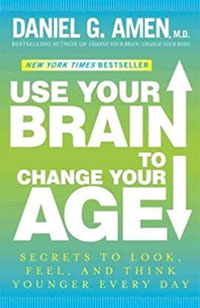 1. "Use Your Brain to Change Your Age: Secrets to Look, Feel, and Think Younger Every Day" (Daniel G. Amen)
Best Sellers Rank: #168,085 in Books.
#526 in Aging (Books)
#569 in Biology (Books)
#13,139 in Reference (Books)
Amazon reviews:
"I really like this book. I am not sure how helpful will be in the long run, but I am inspired by it to eat better, exercise more, and take supplements. I have already made changes and will continue to do so. Readers should know that there are some disagreements among the professionals, but I am more than willing to adopt Dr. Amen's recommendations. Time will tell."
"This book in an inoculation for getting your mind right for better cognitive performance for a lifetime."
"I bought this book because a friend had been diagnosed with early signs of memory impairment. I realised that there was a lot I could learn from it too. Not too sure about the supplements, but most of the advice is challenging but doable"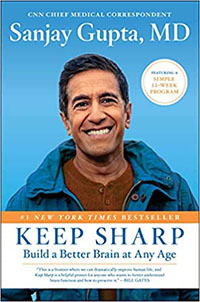 2. "Keep Sharp: Build a Better Brain at Any Age" (Sanjay Gupta M.D.)
Best Sellers Rank: #3,180 in Books.
#9 in Memory Improvement Self-Help
#10 in Dementia
#18 in Longevity
Amazon reviews:
"Keep Sharp explains how the brain works and how our lifestyle impacts cognition. Dr Gupta has written it in a style that is easy to read and interesting. Some parts are quite technical but easy to follow. Please don't be afraid to read this book. It's comforting because it's real. It's not just hope, it's attainable."
"This book should be a must read for everyone, whether or not memory issues exist for them or not. In a lifetime, lives will be touched by someone with a form of dementia."
"Written by CNN medical correspondent and neurosurgeon Sanja Gupta, M.D., this very readable book is a how-to guide to keeping your brain as healthy as it can be. And it's all done through lifestyle—from eating right to sleeping right to moving right. "
Books quotes:
"The brain can be continuously and consistently enriched throughout your life no matter your age or access to resources."
"As a primer, here are the five pillars of brain health: Move, Discover, Relax, Nourish, Connect."
"No matter what your DNA says, a good diet, regular exercise, not smoking, limiting alcohol, and some other surprising lifestyle decisions, can change that destiny."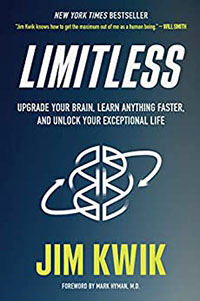 3. "Limitless: Upgrade Your Brain, Learn Anything Faster, and Unlock Your Exceptional Life" (Jim Kwik)
Best Sellers Rank: #14,254 in Kindle Store.
#1 in Business Education
#25 in Personal Success in Business
#28 in Business Leadership
Amazon reviews:
"I listened to the the audio book first and started to implement some of Jim's strategies in my daily life and work as a business leader. They were so impactful that I bought the hard copy book to help me implement more of the strategies and practice the techniques from each chapter. Make time for this book, listen to it carefully, and give Jim's methods a serious try. I believe you will absolutely see a difference in the way you focus & learn."
"This is one of the most helpful, informative, insightful, and inspiring books I have ever read. I wish I would've had this information 20 years ago. Highly recommended for anyone looking to learn the best ways to learn. This book provides the Mindset, Motivation, and Methods to get you there."
"I have read numerous self help books because I am trying to get better everyday, as many of us are and this the best I have read by far. Jim explains it so well without it being overly complicated. Great information without being boring. I can't remember a book I have enjoyed so much. Thank you Jim."
Books quotes:
"No problem can be solved from the same level of consciousness that created it."
"How can I use this? Why must I use this? When will I use this?"
"If our mindset is not aligned with our desires or goals, we will never achieve them."
"What's one of your dreams? One that is ever present, like a splinter in your brain? Imagine it in vivid detail. Visualize it. Feel it. Believe it. And work daily for it."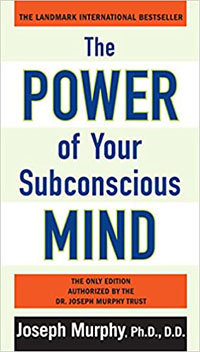 4. "The Power of Your Subconscious Mind" (Joseph Murphy)
Best Sellers Rank: #137,103 in Kindle Store.
#476 in Philosophy (Kindle Store)
#1,808 in Self-Help (Kindle Store)
#2,130 in Success Self-Help
Amazon reviews:
"The book is centered around common life experiences and the power of our subconscious mind to impact our daily thinking. We are what we think all day long, therefore we need to train our subconscious mind to think positively for a better life."
"This book is absolutely remarkable and life changing. I've always been a firm believer that a changed mind equals a changed life; and this book confirms just that. This book gives every reader the necessary tools to believe in themselves and look at life through a new lens. This book will transform your life in a positive way if you're willing to do the work and truly just think positive instead of allowing negative thinking to consume you and dictate the course of your life."
"This book is very practical in its applicability in your daily life. When I focused on what I wanted in my life, I began see it by applying the techniques in the book. The changes will begin subtly, and then you will become it."
Books quotes:
"Just keep your conscious mind busy with expectation of the best"
"The only path by which another person can upset you is through your own thought."
"Busy your mind with the concepts of harmony, health, peace, and good will, and wonders will happen in your life."
"Prayer is the soul's sincere desire. Your desire is your prayer. It comes out of your deepest needs and it reveals the things you want in life."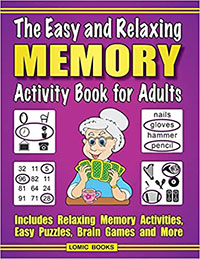 5. "The Easy and Relaxing Memory Activity Book for Adults: Includes Relaxing Memory Activities, Easy Puzzles, Brain Games and More" (J. D. Kinnest)
Best Sellers Rank: #1,003,935 in Books.
#736 in Memory Improvement Self-Help
#914 in Activity Books
#4,161 in Puzzles (Books)
Amazon reviews:
"I loved this workbook. It has many things to keep your mind active within it. I would say give it a try."
"Great! My parents loved it."
"Had some good challenges"
"The exercises are simple but fun. Some examples she told me about: for one exercise she had to think of the right words to complete sentences. For another, she had to memorize the words on one page, then write them down on the next."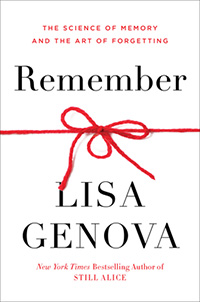 6. "Remember: The Science of Memory and the Art of Forgetting" (Lisa Genova)
Best Sellers Rank: #20,339 in Books.
#29 in Memory Improvement Self-Help
#32 in Dementia
#118 in Popular Social Psychology & Interactions
Amazon reviews:
"This is an important book for everyone to read. Most people worry about their memories as they age. Seniors fear Alzheimer's. This book explains the difference between normal forgetting and Alzheimer's, why we forget and what we can do about it. It is accessible, enjoyable and informative - a book I will reread."
"Scientific info on how, why and what to do about your memory. It's human to forget things like "where are my keys!". Well written and easy to read."
"Good reading for folks of a certain age or dealing with loved ones concerned with memory issues."
Books quotes:
"We have three basic types of long-term memories: memory for information, memory for what happened, and memory for how to do things."
"We can only remember seven plus or minus two things for fifteen to thirty seconds in working memory."
"While semantic and episodic memories are consolidated via the hippocampus, muscle memories are bound together by a part of the brain called the basal ganglia."
7. "Moonwalking with Einstein: The Art and Science of Remembering Everything" (Joshua Foer)
Best Sellers Rank: #33,568 in Books.
#42 in Memory Improvement Self-Help
#82 in Popular Applied Psychology
#189 in Cognitive Psychology (Books)
Amazon reviews:
"This is one of those rare books that is not only a joy to read, but also immensely helpful. It can help all of us with something that is at once troublesome and worrisome: our memory. It does this with ease, not teaching us some grueling rote memory technique, but one that is easy, natural and intuitive. Yet Moonwalking with Einstein turns out to not be exclusively a how-to book on memory. "
"I bought this book after a recommendation, it's not my usual genre but i'm so glad I decided to give it a go. My memory is wobbly at best and I really struggle to retain information, I thought it may be interesting to read a bit more into this and well this book has taught me a lot. The author doesn't just talk about how memory 'works' as such but also goes into the history of it and ties in many other topics to help us understand various concepts. It follows his journey as he learns more about the world of memory champions and is not just informative but also very funny."
"There are enough tips to help one develop the techniques to memory improvement. Josh has also carefully researched the history of human memory and details the science involved."
Books quotes:
"Life seems to speed up as we get older because life gets less memorable as we get older."
"Chunking is a way to decrease the number of items you have to remember by increasing the size of each item."
"The brain best remembers things that are repeated, rhythmic, rhyming, structured, and above all easily visualized."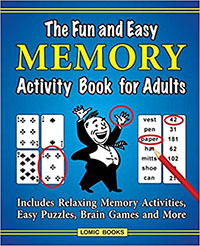 8. "The Fun and Easy Memory Activity Book for Adults: Includes Relaxing Memory Activities, Easy Puzzles, Brain Games and More" (J. D. Kinnest)
Best Sellers Rank: #12,490 in Books.
#19 in Memory Improvement Self-Help
#44 in Logic & Brain Teasers (Books)
#79 in Puzzles (Books)
Amazon reviews:
"This is a awesome workbook to keep your mind sharp. I would recommend this to anyone who is worried about forgetting things. Awesome book!"
"My mom works on this a little every day to keep her mind going. She's early/mid dementia."
"My mother, who has significant dementia, is able to do about 80% of the activities in this book. She enjoys the time together working on the activities she's able to do."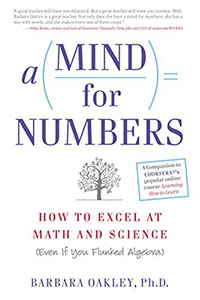 9. "A Mind for Numbers: How to Excel at Math and Science" (Barbara Oakley PhD)
Best Sellers Rank: #19,645 in Books.
#7 in Memory Improvement (Kindle Store)
#7 in Study Skills (Kindle Store)
#8 in Probability & Statistics (Kindle Store)
Amazon reviews:
"I really enjoyed how Barbara breaks down how the mind works. Understanding the short and long term memory and how the focus and diffuse modes work was essential in improving my study. I highly recommend this book. I think it will benefit future readers."
"Oakley is a very respected educator who came to the sciences by accident when she was in military service. We should be glad that she discovered math and science and became curious about how to be a master learner and teacher in these areas. We all benefit from her perspective, examples, and tips."
"I like all the concepts to improve how to learn. Totally worth it to read all chapters and improve learning"
Books quotes:
"A good rule of thumb, when you are first learning new concepts, is not to let things go untouched for longer than a day."
"The harder you push your brain to come up with something creative, the less creative your ideas will be."
"But as long as we are consciously focusing on a problem, we are blocking the diffuse mode."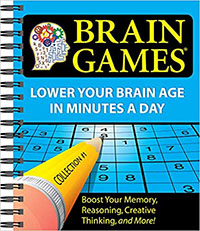 10. "Brain Games #1: Lower Your Brain Age in Minutes a Day" (Publications International Ltd.)
Best Sellers Rank: #15,694 in Books.
#24 in Memory Improvement Self-Help
#53 in Logic & Brain Teasers (Books)
#108 in Puzzles (Books)
Amazon reviews:
"I liked this book so much that I bought a second one for my boss, who was complaining about memory issues. I have been enjoying doing the "brain workouts"."
"This is a great book to have on hand to give your brain a workout."
"I purchased this puzzle book for my mom who's staying with. Mom loves these sorts of things. Based of her initial impressions this book is a hit. She finds the puzzles challenging and exactly what she was looking for. Finally the print is larger than normal which is great."
Productivity Platform
One place for all your productivity solutions:
-brain training;
-speed reading;
-touch typing;
-smart noting.
Start Free Trial