21 Awesome Apps for 2023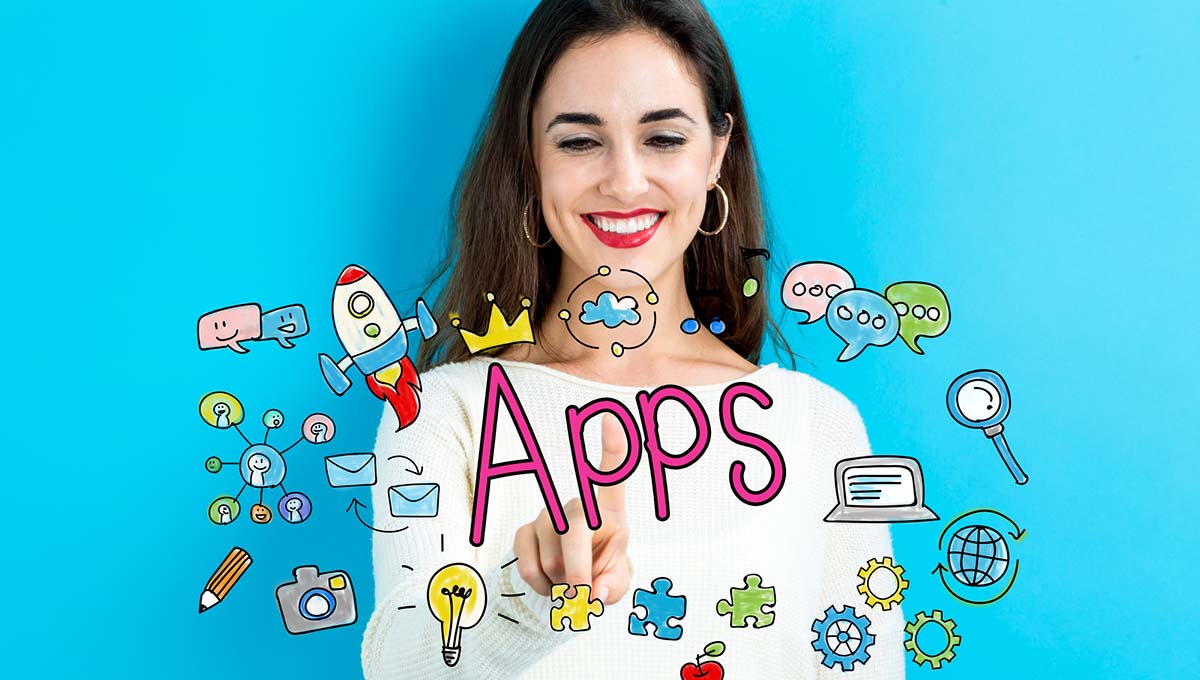 More articles:
1) 7 Best iPhone Brain Games for Kids;
2) 55 Notes Apps. Pick a Notes App;
3) 10 Word Games To Train Your Brain.
Millions of people have signed up for Bumble to start building valuable relationships, finding friends, and making empowered connections. And now, we've been named one of Apple's 2021 Apps of the Year for connection. Creating new connections has never been easier. Bumble is working to lift the stigma of online dating by employing unprecedented standards for respectful behavior. Because of this relentless dedication, millions of people are using Bumble to build valuable relationships every single day.
Disney+ is the streaming home of your favorite stories. With thousands of hours of entertainment from Disney, Pixar, Marvel, Star Wars, and National Geographic, there's always something to explore. Stream the latest movie releases, exclusive Original series, and a catalog of classics with more stories added every week.
Learn a new language with the world's most-downloaded education app! Duolingo is the fun, free app for learning 40+ languages through quick, bite-sized lessons. Practice speaking, reading, listening, and writing to build your vocabulary and grammar skills.
A fast and fun way to learn piano - works with any piano or keyboard. Learn to play the songs you love with Simply Piano! Simply Piano is a fast and fun way to learn piano, from beginner to pro. Works with any piano or keyboard. Chosen as one of the best iPhone apps.
Use GoodNotes on Mac to access your digital notes wherever you work. With iCloud, your digital notes will be synced on all your devices, making the GoodNotes Mac app the perfect partner to access your digital notes on your computer.
Practice mindfulness and learn the skill of meditation. Take a mental break and let Calm help you tackle everyday stresses like anxiety, lack of sleep and productivity.
Create your own world and play out any story you like with Toca Life World. You'll get all the fun of your other favorite Toca Life apps such as City, Vacation, Office, Hospital and more, all together in one place.
Create your own Talking Avatar instantly with just 5 selfies. If you're hesitant to appear on camera for a video explanation, then this app is perfect for you. All you need are 5 selfies, or you can even use custom faces and add your voiceover. Now you're good to go! This app allows you to instantly create an AI talking avatar for use in ads or on social media.
Twitch is where thousands of communities come together for our favorite streamers, for the games we love, for the lulz, for each other, for whatever. Download Twitch and join millions enjoying live games, music, sports, esports, podcasts, cooking shows, IRL streams, and whatever else crosses our community's wonderfully absurd minds. We'll see you in chat.
Everything you love about Canva and more is now available in a beautiful Mac desktop app. Set yourself free from browser tab overload. With the Canva for Desktop you now have a distraction free space to focus on your designs, keep all your work organized and collaborate effortlessly with your team. Try it today.
Discord is where you can make a home for your communities and friends. Where you can stay close and have fun over text, voice, and video chat. Whether you're part of a school club, a gaming group, a worldwide art community, or just a handful of friends who want to spend time together, Discord makes it easy to talk every day, and hang out more often.
Get More Done In Less Time: Brain Training, Speed Reading, Smart Notes. Improve memory, read faster, increase focus, and visual span — with Readlax brain training app.
Productivity Driven Success:
Meet your new self care best friend! Finch is a self care pet app that helps you feel prepared and positive, one day at a time. Take care of your pet by taking care of yourself! Choose from a wide variety of self care exercises personalized for you.
1Password 8 is rebuilt from the ground up with an all-new design and powerful personalization. Security on the go has never been this easy. The password manager that's as beautiful and simple as it is secure. Simply add your passwords, and let 1Password do the rest. Try 1Password free for 14 days, then keep going with a 1Password subscription
Peppa and friends are celebrating Christmas with some festive fun activities! Keep your little piggies entertained in a world of Christmas fun and games. Join the holiday season party and enjoy hours of learning fun. With an easy-to-navigate menu, you can find countless creative activities, puzzles, and videos perfect for playtime at home or on the go. So, don't miss the festive fun; snorts and jingle bells guaranteed!
Insert coin. Dispense ball. Tap, turn, tilt and spin the contraptions to help each ball hop and roll its way to victory. Each Automatoy is a unique, mechanical obstacle course.
Knotwords is a minimal and elegant logic puzzle — with words. The rules are simple: arrange the letters in each section so every word is valid, across and down. Each puzzle may seem difficult at first — but like all my favorite newspaper puzzles, it gets easier as you progress. Each step guides you naturally towards the solution. This is the kind of game I've been trying to make my whole career — I'm amazed Jack and I discovered this design. We hope you like it.
Snapchat is a fast and fun way to share the moment with your friends and family
Gentler Streak is an exercise and fitness tracker with a twist: it always puts your well-being first. With its help, you'll find a personal balance between fitness and rest. GS responds to your readiness and proposes daily workout actions that keep you within healthy activity levels. Rest and active recovery are part of the actions that keep the streak going. Follow the guidance and see your fitness improve!
Shuffles is a new app designed for collective collaging. Want to curate a festival outfit? Visualize your dream bedroom? Moodboard, your current aesthetic vibe? Or express yourself by creating something beautiful, strange, or funny? Download the Shuffles app now to get started!
Choose from unique homes—near or far—in many countries around the world. Find everything from getaways near national parks to apartments in the heart of big cities and book right in the app.
Productivity Platform
One place for all your productivity solutions:
-brain training;
-speed reading;
-touch typing;
-smart noting.
Start Free Trial