9 Best Sudoku iPhone Apps To Train Your Brain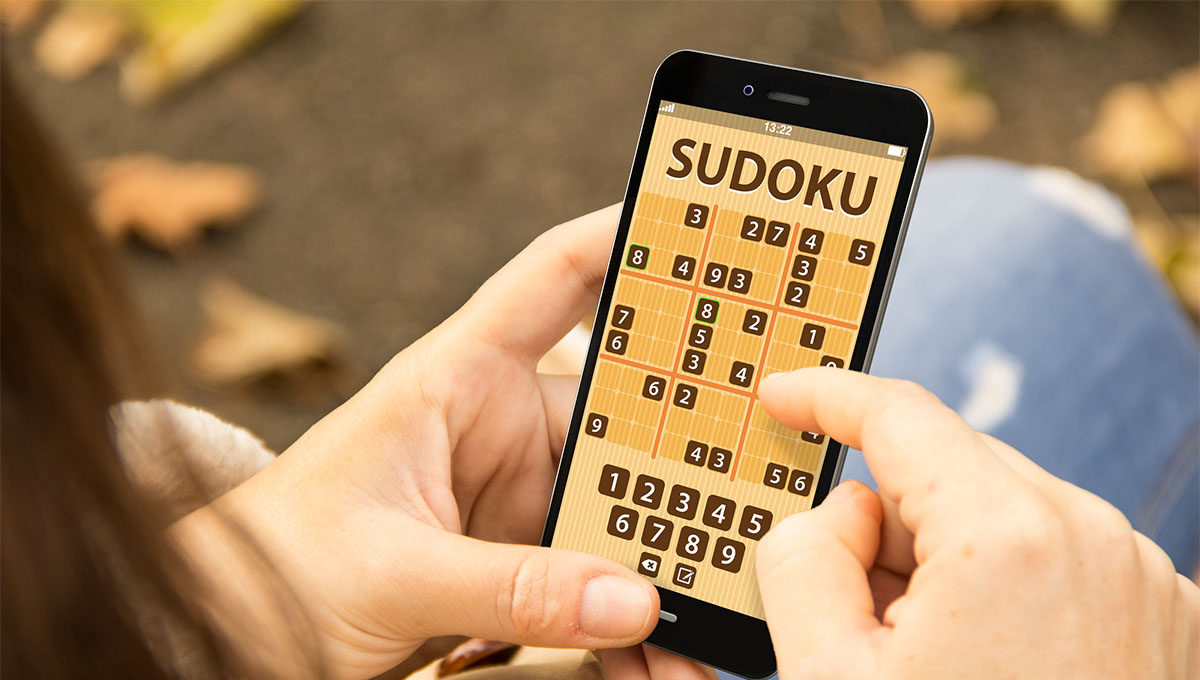 More articles:
1) 10 Word Games To Train Your Brain;
2) 7 Best iPhone Brain Games for Kids;
3) 7 Speed Reading Exercises.
Here are the 9 best iPhone apps for Sudoku lovers:
1) Sudoku: Train your brain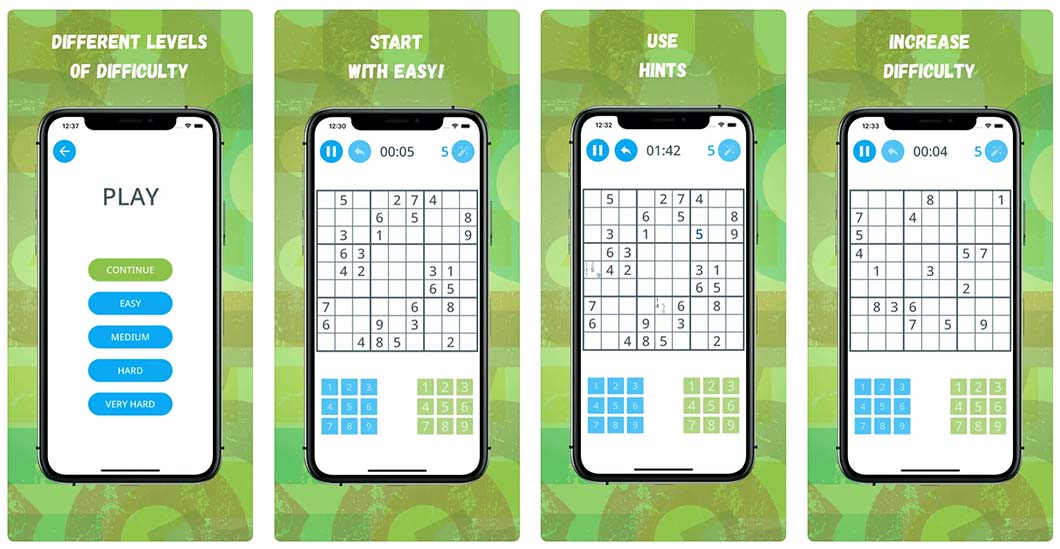 The Japanese game Sudoku is not only about the colorful name and comfortable interface, faithful to the panel of the famous game. This application has a great number of advantages, which distinguish it from the ordinary game of Sudoku.
2) Sudoku.com - Number Games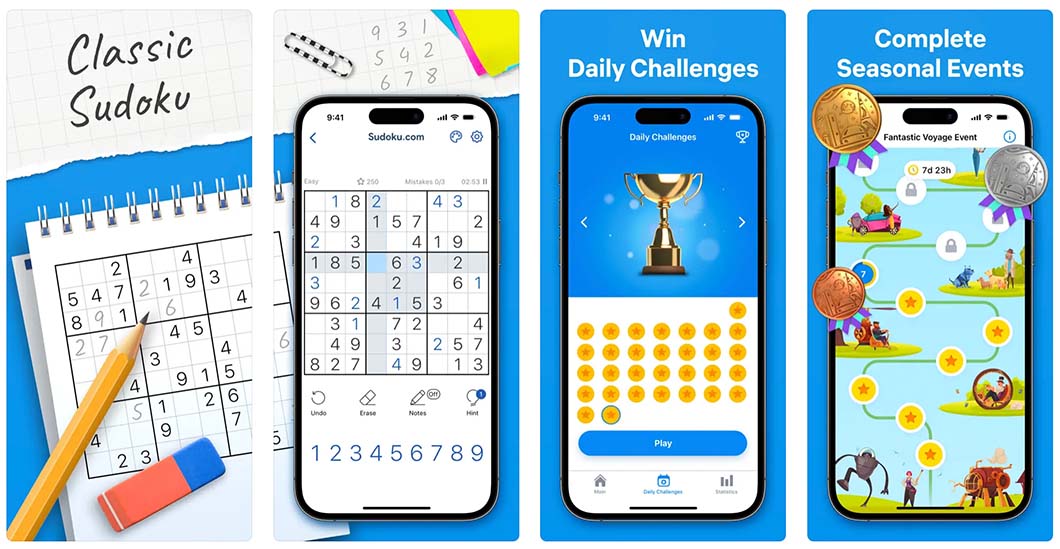 Classic sudoku for beginners and advanced players. Whether you'd like to relax or keep your mind active – pass the time in a pleasant way! Get a short stimulating break and clear your head with Sudoku.com. Take your favorite game with you wherever you go. Playing Sudoku.com on mobile is as good as with a pencil and paper..
3) Sudoku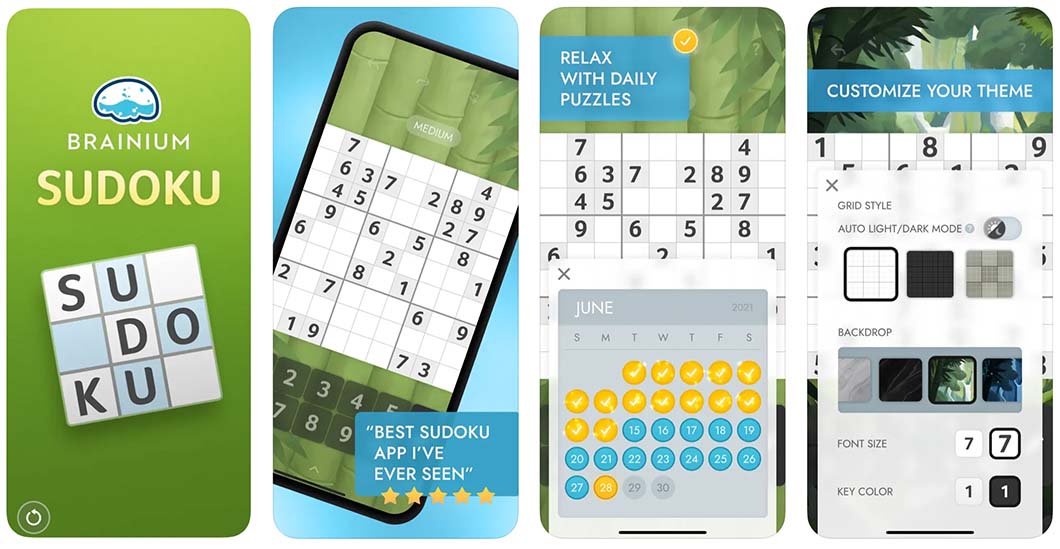 Sudoku by Brainium has updated the classic Sudoku puzzle game you know and love, with a clean, modern design, calming backdrops, and intuitive controls. With endless number puzzles and five levels of difficulty, our Sudoku is perfect for players of all skill levels. Whether you're in the mood for a quick game to help you relax, or an expert level logic challenge to train your brain, there's a board for you..
4) Sudoku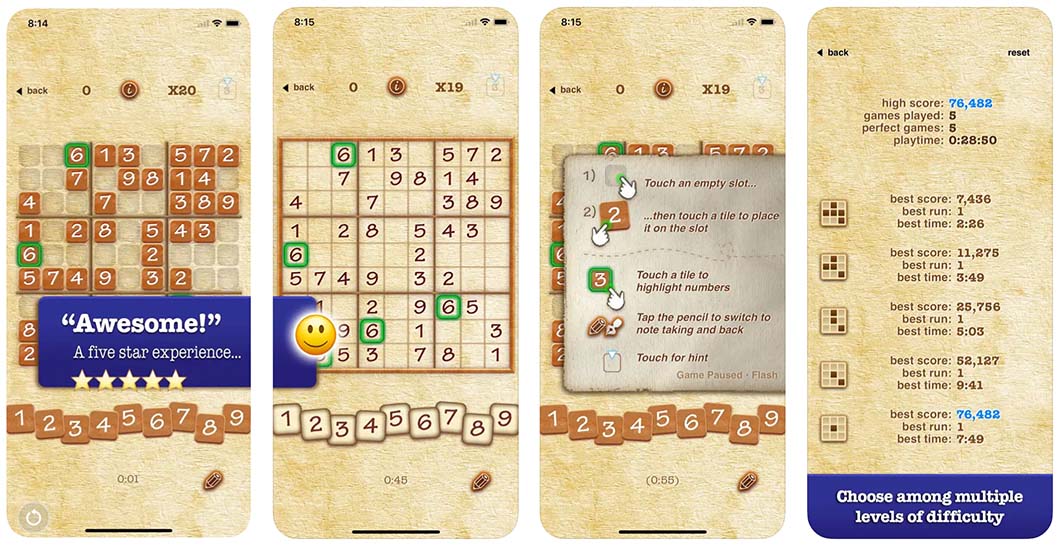 This app is Sudoku with Point System, Runs, and Online Leaderboards. Discover the next evolution of Sudoku with amazing graphics, animations, and ease of use. This is a Sudoku like one you have never experienced before.
5) Sudoku (Full Version)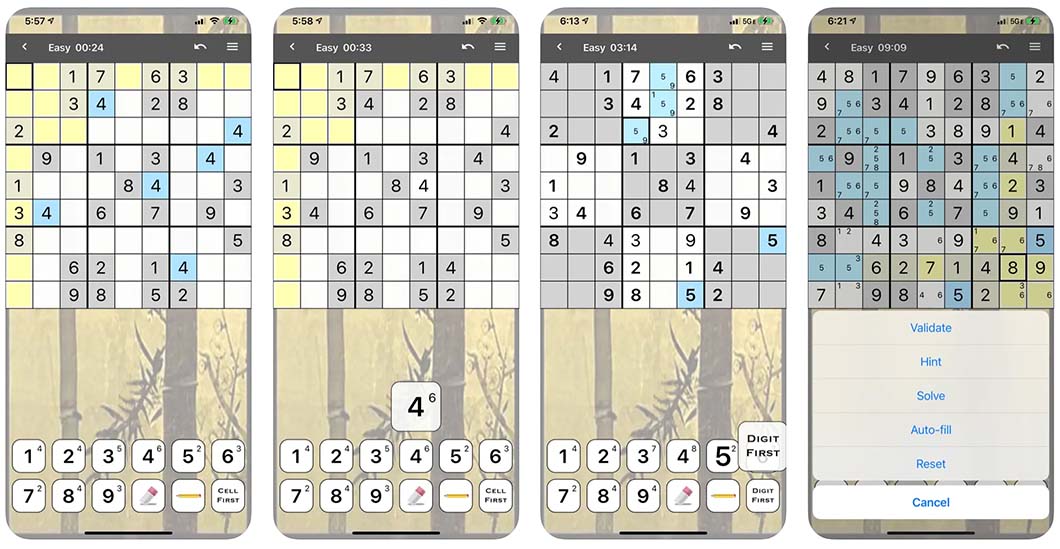 With 4 difficulty levels, intuitive interface, and all the functions right at your fingertips, this Sudoku app is sure to be your favorite. Interrupted? Exit Sudoku, and the puzzle is saved exactly as you see it! Want to know how you stack up against other Sudoku players? Upload your results to our servers and see for yourself, or take part in a weekly Sudoku competition.
6) Sudoku - Brain Puzzle Games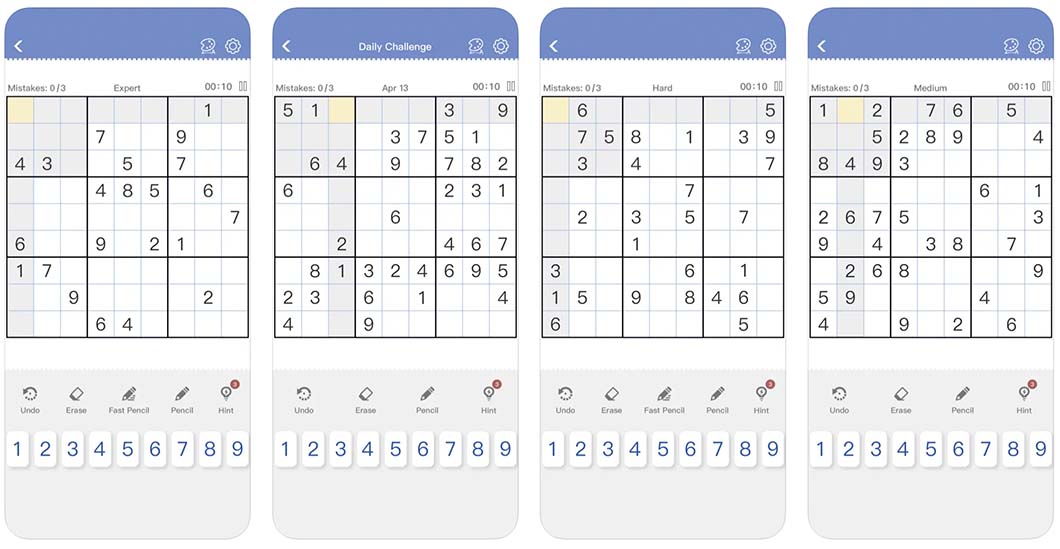 Vita Sudoku Free Puzzle Game is a welcomed and addictive Brain Sudoku puzzle game on App Store. You can download Sudoku free app for your iPhone. You get 5000+ challenging Sudoku puzzles everyday to one true solution. Classic Sudoku is the best puzzle game for your brain, logical thinking, memory, and A GOOD TIME KILLER!
7) MultiSudoku: Samurai Puzzles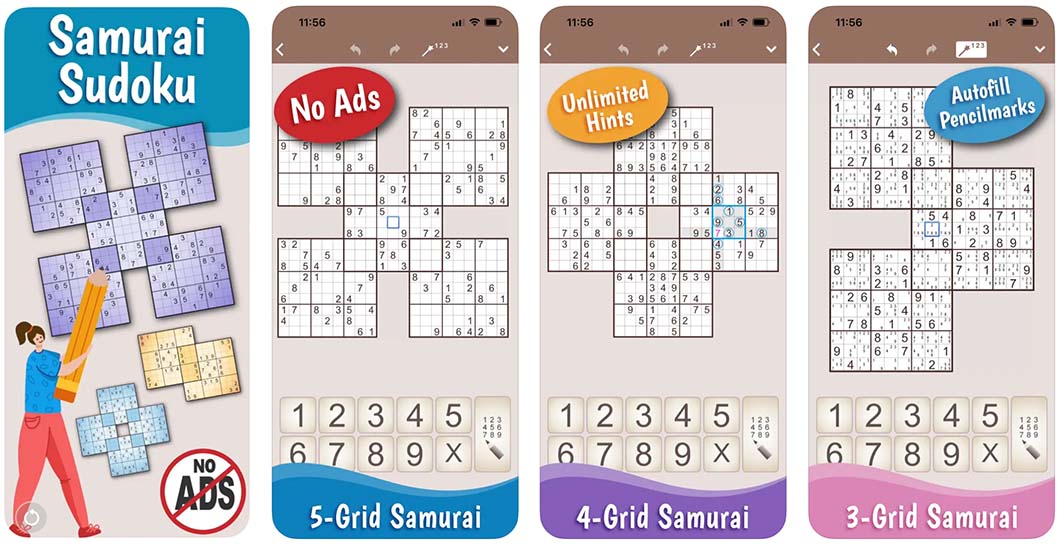 Play four different Samurai Sudoku variations in a single app! Start with the easier 2-Grid puzzles and advance all the way to the huge challenging 5-Grid puzzles, also known as Samurai Sudoku. Each variant has a different overlapping grid configuration and provides a unique twist of brain challenging logic..
8) Sudoku - Logic puzzle game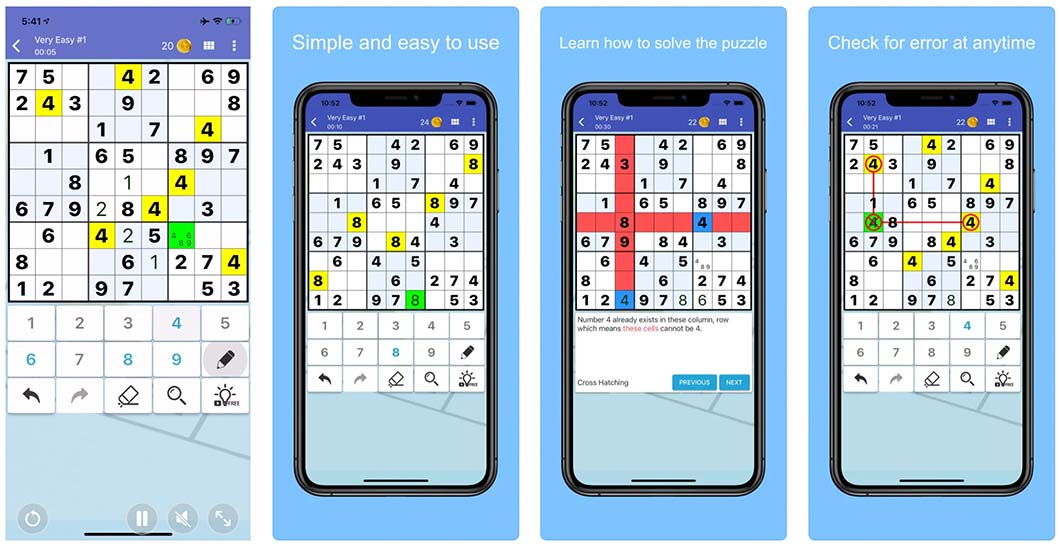 Want to workout your brain and relief stress? You got the right place! Sudoku classic puzzle game is want you need. Whether you'd like take a relax or get a small break, Sudoku by Volcano is a good sudoku puzzle game you can find for low time cost entertainment, it'll help you to learn and improve your sudoku levels, and during the game, your mind gets activated and your brain exercised.
9) Readlax: Sudoku and Mental Math
Improve memory, read faster, increase focus, and visual span — with Readlax brain training app.
Readlax provides online brain games and workouts. The app includes:
Mental Math
Sudoku
Memory Training
Brain Games
Productivity Platform
One place for all your productivity solutions:
-brain training;
-speed reading;
-touch typing;
-smart noting.
Start Free Trial