8 Best Books for Teens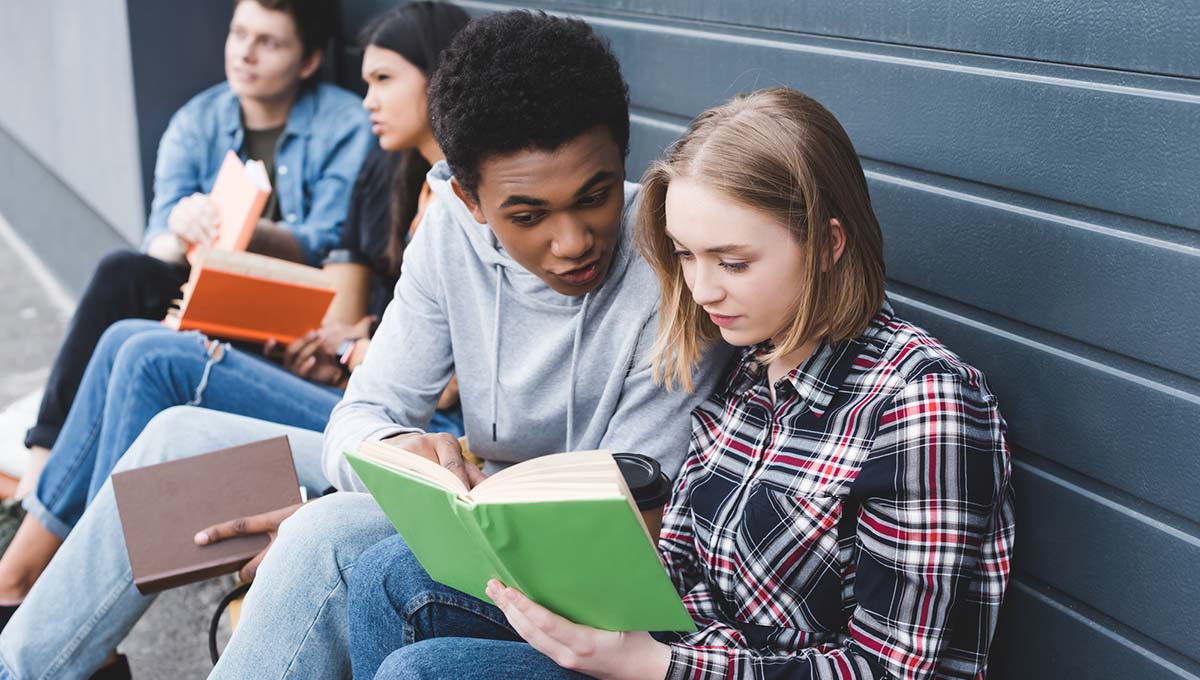 Productivity Super App. Try Now >>
More articles:
1) TOP-8 Motivation Books Of All Time;
2) 7 Tips to Organize Your Notes;
3) 9 Best Books in Personal Transformation Self-Help.
Discover the best books for teenagers and encourage your son or daughter to read: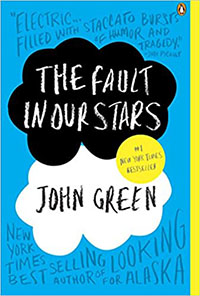 1. "The Fault in Our Stars" (John Green)
Best Sellers Rank: #2,356 in Books .
#3 in Teen & Young Adult Fiction about Self Esteem & Reliance
#8 in Teen & Young Adult Fiction about Death & Dying
#33 in Teen & Young Adult Contemporary Romance
Amazon reviews:
"I'm not going to promise that you will love or hate this book. This is a book that will catch your attention or make your eyes roll. I truly believe it depends on your personal experience and how you choose to relate the book to your own personal experience."
"This book brought me so close to crying, closer than anything I've read before. And it was amazing. Sad, but amazing."
"I loved this book. I can't tell you enough just how much I loved this book. John Green is not only a master, but he is an author who has the ability to change your life. This is a sad book, as its premise clearly tells you, but it is beautiful and happy as well."
Books quotes:
"You are so busy being you that you have no idea how utterly unprecedented you are."
"I fell in love the way you fall asleep: slowly, and then all at once."
"The fault, dear Brutus, is not in our stars / But in ourselves."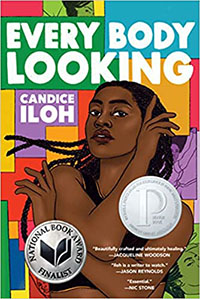 2. "Every Body Looking" (Candice Iloh)
Best Sellers Rank: #96,463 in Books.
#35 in Teen & Young Adult Emigration & Immigration Fiction eBooks
#86 in Teen & Young Adult Black & African American Fiction eBooks
#146 in Teen & Young Adult Fiction about Emigration & Immigration
Amazon reviews:
"Everybody looking was exactly what I needed to read after the semester I just had. Not only is it a coming-of-age story, but it's a reminder to find yourself while in college and not be so focused on societal, nor familial expectations. This book is a 5 stars."
"Every Body Looking was a great read for me. I had to stop at times, because the story resonated with me a lot. The freeform of the writing is excellent and made me want to read more from this author. I would recommend this book to anyone."
"I am impressed by this book through and through. It is apparent how much time and thought and intentionality went into this beautifully written book."
Books quotes:
"When people talk about college they never really talk about how you're going to change before your whole family's eyes"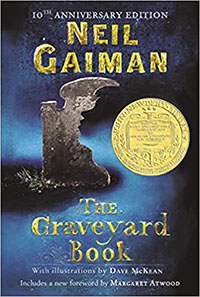 3. "The Graveyard Book" (Neil Gaiman)
Best Sellers Rank: #2,086 in Books.
#14 in Ghost Fiction
#27 in Children's Spine-Chilling Horror
#86 in Children's Fantasy & Magic Books
Amazon reviews:
"My daughter liked this book. It was purchased for 9th grade honors English for their summer reading. She enjoyed the book. Took her awhile to read even though she usually speeds through books."
"This book holds the Gaiman logic. I'm always looking for things that I enjoy to teach and read myself. This book absolutely did that. A wonderful pleasure of a read!"
"I was assigned this book to read for our children's literature course in university and I can easily say it was my favorite out of the whole class. Even though it's a preteen/young teen book, it can be enjoyed by any age and has so many good stories. I'm a sucker for the spooky and macabre so maybe that's why it peaked my interest, but it's a must read. Neil Gaiman is a great author."
Books quotes:
"Fear is contagious. You can catch it. Sometimes all it takes is for someone to say that they're scared for the fear to become real."
"People want to forget the impossible. It makes their world safer."
""If he didn't care about you, you couldn't upset him," was all she said."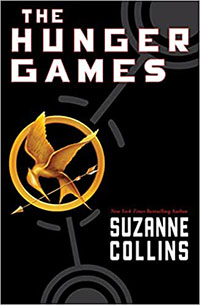 4. "The Hunger Games" (Suzanne Collins)
Best Sellers Rank: #1,245 in Books.
#8 in Teen & Young Adult Science Fiction Action & Adventure
#9 in Teen & Young Adult Survival Stories
#12 in Teen & Young Adult Dystopian
Amazon reviews:
"Hunger Games grabbed me from the first page and held me until its bittersweet end. I started it at ten o'clock at night and finished the novel the next morning. It's about 80,000 words but it didn't feel like it. It felt so much smaller than the other two novels I had just read. I loved Hunger Games and it made me believe that there was some more Young Adult fiction out there for me."
"I have never seen the movie(s) so I didn't know what to expect with this book. This dystopian young adult novel is very entertaining, well developed, and well written. I was impressed with Suzanne Collins' writing style and character development. The pacing was terrific, never a dull moment. The only critique was that the protagonist, Katniss Everdeen, is rather obtuse in her understanding of how others see her. She has poor self-esteem and times which is a little baffling at the moments it shines through. Otherwise, this is a great start to the series. I'm eager to start the next."
"The author has done a very nice job with the violent scenes. They are well done, not gratuitous in the least bit, are an important part of the story and not overly graphic when compared to a lot of books that are on our shelves today. Taste in books is wide ranging. This book will not be for everyone. I personally found in one of the better reads I have had over the past ten years are so and am already on the third volume of this series and dread that it will soon be over."
Books quotes:
"It means thanks, it means admiration, it means good-bye to someone you love."
"I am not pretty. I am not beautiful. I am as radiant as the sun."
"Here your dreams are sweet and tomorrow brings them true Here is the place where I love you."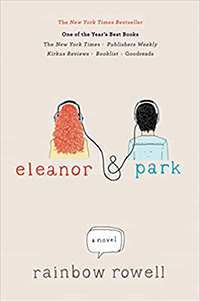 5. "Eleanor & Park" (Rainbow Rowell)
Best Sellers Rank: #11,015 in Books.
#27 in Teen & Young Adult Historical Romance
#49 in Teen & Young Adult Fiction on Dating & Sex (Books)
#111 in Teen & Young Adult Contemporary Romance
Amazon reviews:
"this is a book that has stayed with me long after I finished reading the last page. Read it if you are/were a misfit or different or march to a different drummer. Read it if you are experiencing love for the first time. Read Eleanor & Park to remember your first love."
"Eleanor & Park is such an amazing book. And you all need to read it. So if you own it, go read it right away. If you don't own it, go buy it. And you need to read it as soon as possible. Because it really is amazing, and I'm sure you will all love it. Just, please, let there be a sequel to this book. I need one. And also.. Please let it be a sequel that happens right where the book ends, or just a few months later. I still want it to be a young adult book, with the same characters :) I'm just really glad I read this book."
"This is a book that will steal the heart of any reader. Filled with fabulous 80's music references, comic book references, totally called-for foul language, and adolescence in all its ugly glory, it will change ever reader who turns that first page and can't put it down. There are some dark and dirty parts of this story that are hard to read, but they are just as important as the beautiful, innocent, guarded love that blossoms between Eleanor and park. This book is everything people say it is, and I know it will stand the test of time among readers."
Books quotes:
"I don't think I even breathe when we're not together," she whispered."
"She never felt like she belonged anywhere, except for when she was lying on her bed, pretending to be somewhere else."
""I just want to break that song into pieces," she said, "and love them all to death.""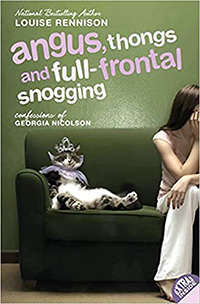 6. "Angus, Thongs and Full-Frontal Snogging: Confessions of Georgia Nicolson" (Louise Rennison)
Best Sellers Rank: #489,135 in Books.
#345 in Teen & Young Adult Fiction about Being a Teen (Books)
#623 in Teen & Young Adult Humorous Fiction
#1,197 in Teen & Young Adult Fiction on Girls' & Women's Issues (Books)
Amazon reviews:
"So if you enjoy a funny book written with English humor, and that in the middle of class will have you cracking up, Angus, Thongs, and Full-Frontal Snogging is a great book for you."
"In my opinion Ms. Rennison did a fantastic job bringing the reader into the state of mind of a humorous teen aged girl and out of the mind of an adult for a while...to me that is worth 5 stars!!"
"One of the best books I have ever read. I read this gosh what a decade ago? If not more? I can't 100% recall when I first read it. Although, I can recall I bought every single book she wrote after that. She died too early and her humor will be greatly missed. I have bought these book series and introduced my younger family members too them because they truly are a great read"
Books quotes:
"When uncle Eddie does his impression of 'Like a Virgin' it's like Madonna is coming out of his body!'
Christ what an image."
"As she left my room I knew I should shut up. But you know when you should shut up because you really should just shut up...but you keep on and on anyway? Well, I had that."
"How do you make yourself not like someone?"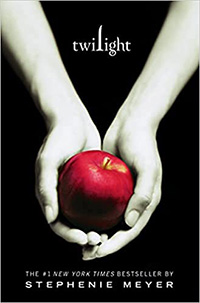 7. "Twilight" (Stephenie Meyer)
Best Sellers Rank: #16,314 in Books.
#63 in Teen & Young Adult Fiction on Dating & Sex (Books)
#81 in Teen & Young Adult Vampire Fiction
#157 in Teen & Young Adult Paranormal Romance
Amazon reviews:
"This is a light romance between a ordinary 16 year old girl who falls for a vampire, who doesn't want to be evil... Twilight won't win awards from the critics, but look at what it's done. Twilight has changed our world. Many adults are now looking in the YA sections when they never considered it before. Vampires are popular again."
"I have found the entire series (the romance matures very satisfactorily over the course of the books) a great read, fun entertainment, and a cut above most YA fiction. I've read them obsessively several times, and I'll probably pick them up again when I can't find anything new that is as good."
"I love this series so much. Things happened and I had to leave behind all my yard copies. I am grateful I was able to get this digital edition so I can read it again. It is a well written story and you won't regret it!"
Books quotes:
"You are the most important thing to me now. The most important thing to me ever."
"I love you," I whispered. "You are my life now," he answered simply."
"No one was going to bite me. I finally exhaled and stepped out of the truck."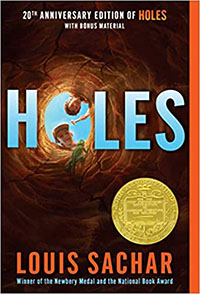 Best Sellers Rank: #138 in Books.
#1 in Children's Mystery, Detective, & Spy
#2 in Children's Friendship Books
#2 in Children's Friendship Books #2 in Children's Action & Adventure Books (Books)
Amazon reviews:
"Holes is heartfelt and inspiring and feels as much about overcoming, as friendship, importance of family, and coming to terms with tricky life situations. In a way it is a coming of age as well. There's an innocent, naive quality to Stanley (who is our narrator) that is so refreshing and rewarding, and he's easily someone you want to root for as you read about each upcoming predicament. Fabulous book, and it has become an instant favorite for me!"
"So much fun. Had to get my son (11) to stop. And think about big plot points. There were a bunch. So many good morals, and tenacity pays off moments."
"My students LOVED this book. Following the different time lines and constantly trying to guess what was going on was so much fun. We kept charts to follow each main character as the story developed. We talked about the repetitive phrases used and discussed figurative language. We learned about flashbacks and made inferences. The class would literally cheer when it was time to read and discuss the book. I chose to read several chapters aloud and others students read to themselves. This helps students stay caught up which helps us have authentic discussions about the book."
Books quotes:
"I'm not saying it's going to be easy. Nothing in life is easy. But that's no reason to give up. You'll be surprised what you can accomplish if you set your mind to it. After all, you only have one life, so you should try to make the most of it."
"If you take a bad boy and make him dig a hole every day in the hot sun, it will turn him into a good boy."
"Madame Zeroni warned that if he failed to do this, he and his descendants would be doomed for all of eternity."
Productivity Platform
Get More Done In Less Time.