7 Best iPhone Brain Games for Kids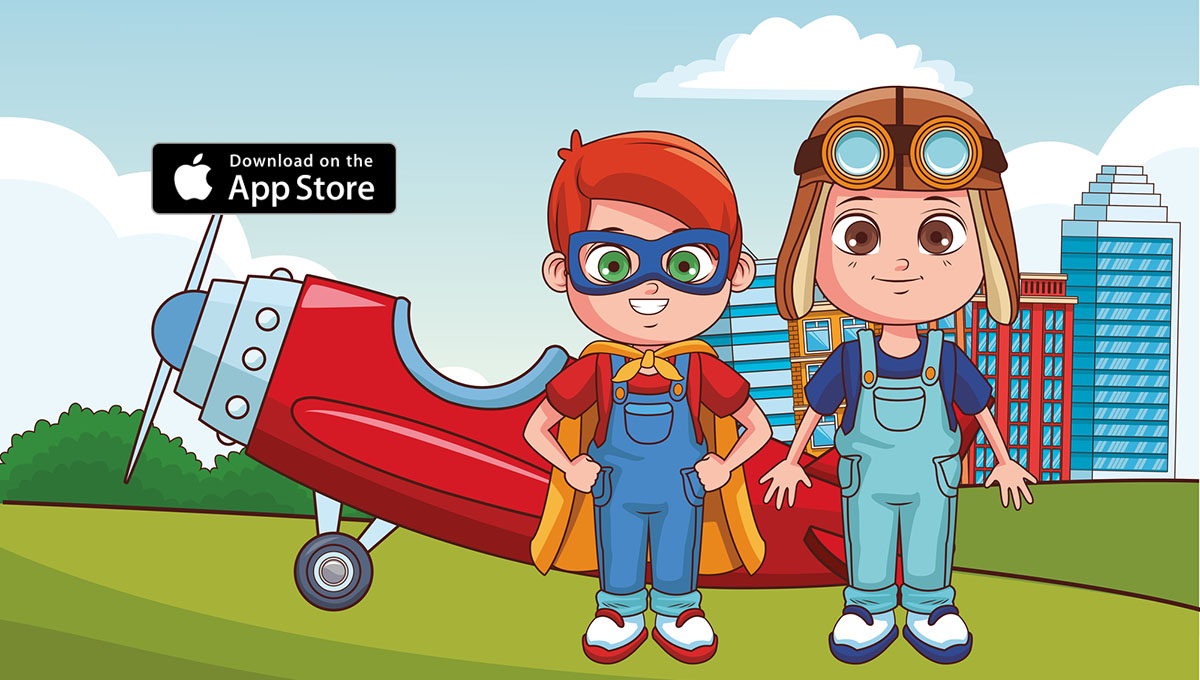 More articles:
1) 10 Word Games To Train Your Brain;
2) 5 Brain Games For Speed Reading;
3) 55 Notes Apps. Pick a Notes App.
Brain training games offer new ways of learning for kids that are always curious and constantly seeking new insights. There is no shortage of brain games available for kids; in recent years, their popularity has continued to rise. Being fun and interactive ways to strengthen core cognitive skills, these games can improve your child's memory, focus and attention.
Here are the 7 best iPhone brain games for kids:
1) Lumosity: Brain Training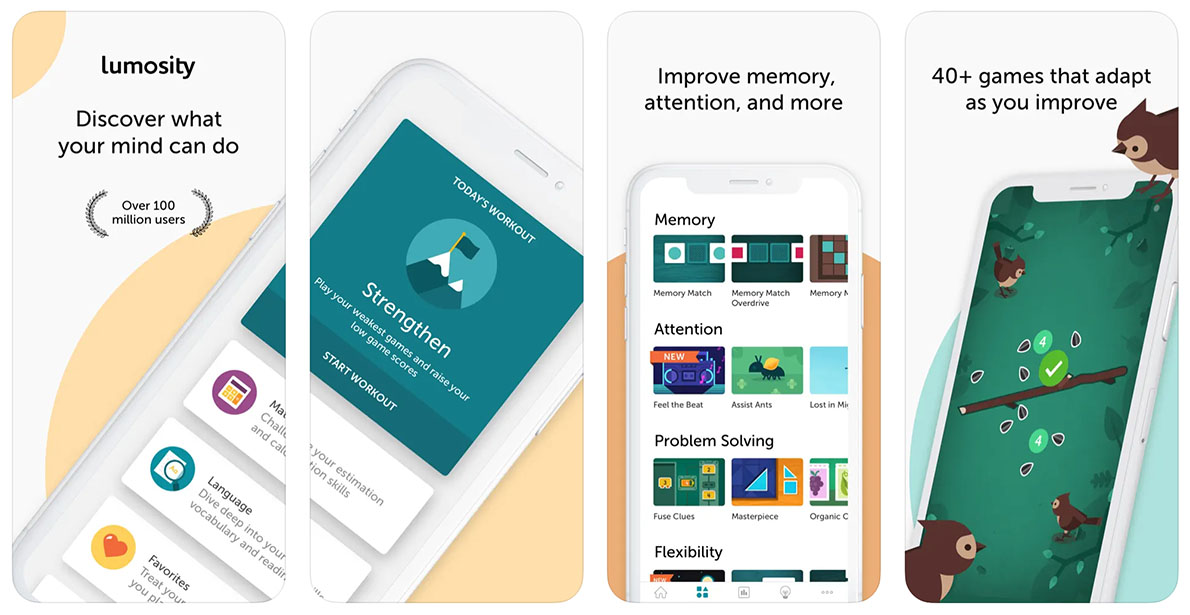 Exercise your memory, reasoning, and more with the world's most popular brain training program.
Lumosity's cognitive training program is a fun, interactive way to train your brain and learn about how your mind works. Used by over 100 million people worldwide, Lumosity's program consists of games designed to exercise memory, speed, flexibility and problem-solving.
Begin with a free 10-minute Fit Test to set your baseline scores and see how you compare with others your age.
2) Coco - Educational Games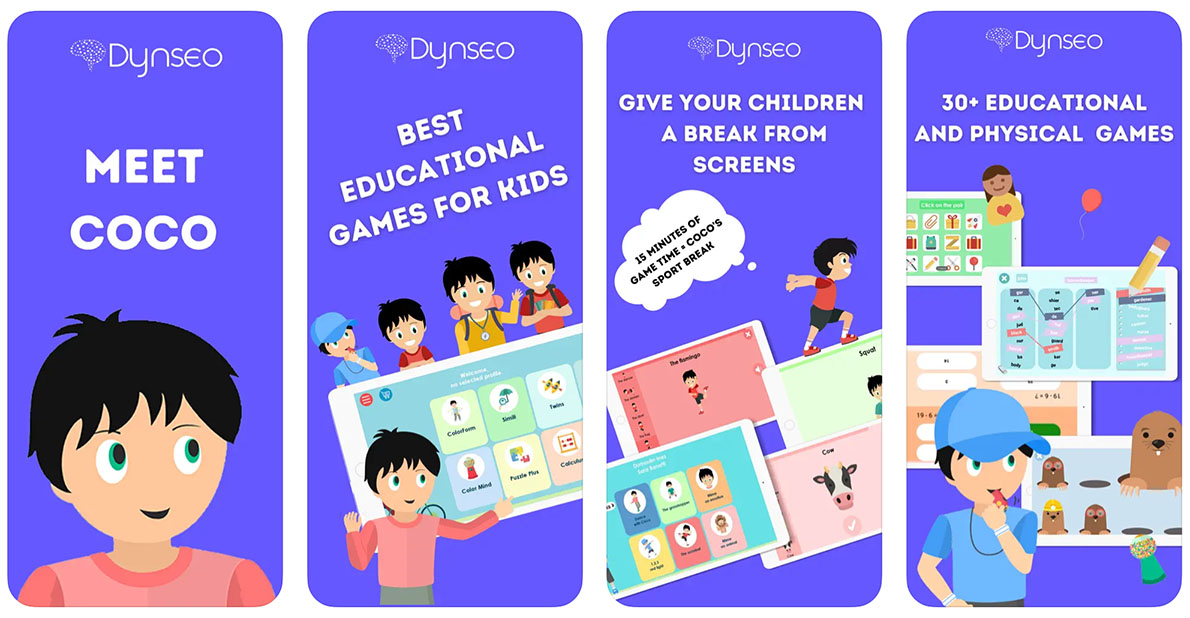 ou are looking for an app to help with literature, maths, geography and a lot more? You don't want your children to spend all their time staring at their screen?
Try Coco—Educational Games For Kids, the #1 learning app for all children which includes a sport's break after 15 minutes of game time. More activity, less screen time!
Coco is a learning program with more than 30 games already available: reading, math, memory, reflex and attention, physical activity and so much more for kids from 5 to 10.
3) Think!Think!

What is Think!Think!?
Think!Think! is an educational app that uses puzzles, mazes, and mini games to foster children's thinking skills in a fun and entertaining way! All of its educational contents are developed by a professional team of teaching experts who also design problems for the International Mathematical Olympiad and the Global Math Challenge. Findings from a joint research study confirmed that the use of the app increases math scores and IQ scores of its users (please visit our website for further details). We are constantly conceiving new content every month, adding to the current 120 mini-games and 20,000 puzzles!
4) Zebrainy - ABC kids games
Take a well-deserved rest or enjoy your favorite hobby, knowing your child is safely developing their skills.
The educational element of our app is created by teachers, child psychologists, and parents. Children love Zebrainy, and parents can control screen time using the timer feature.
Start a free trial and watch your child excel in skills such as the ABCs, reading, counting, creativity, drawing, music, and imagination.
5) Mindoo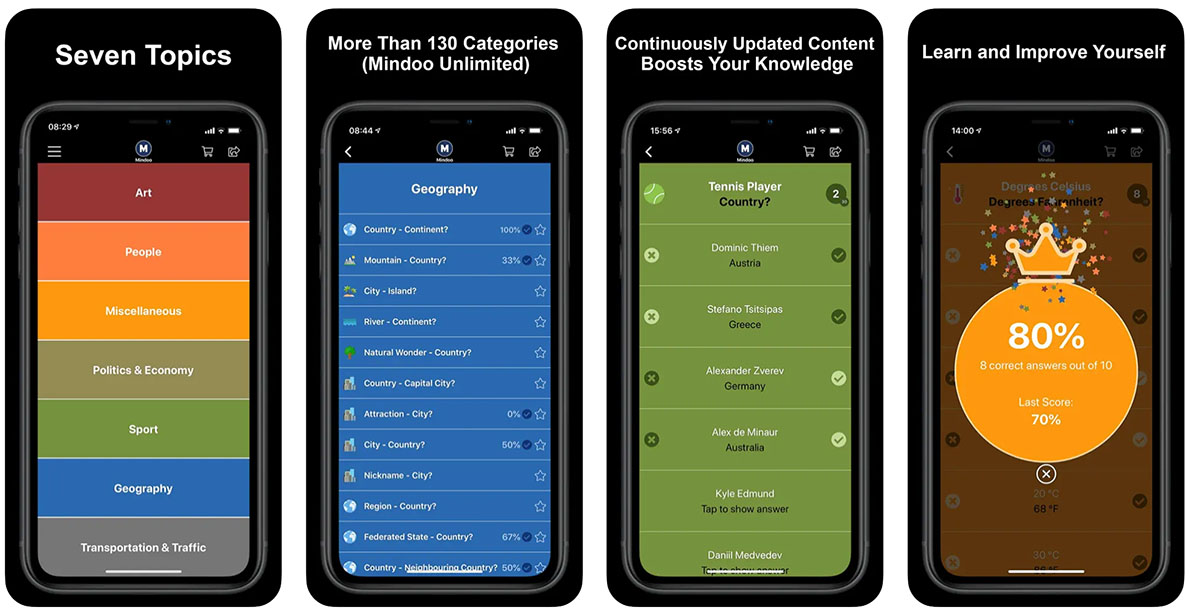 Mindoo is a unique learn and quiz app for testing and improving your general knowledge in many diverse and interesting categories! Always stay up to date: we continually check and revise the content of the app, which motivates you to play Mindoo again and again!
6) MentalUP Educational Games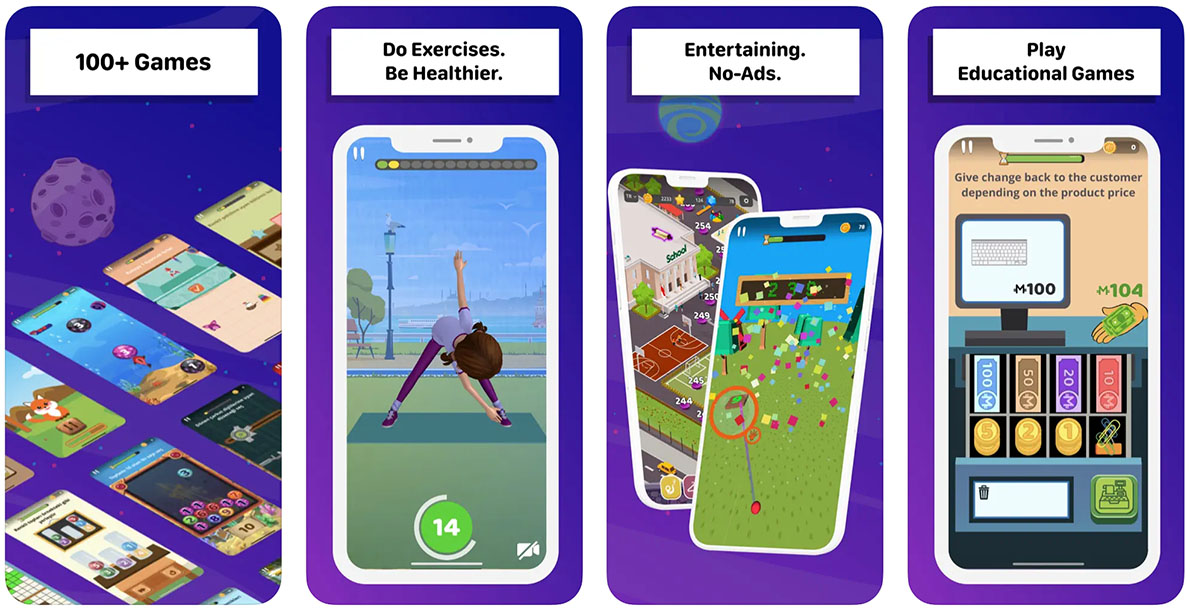 Fun mind games of MentalUP make brain training into a fun child play! Kids now can enjoy playing hundreds of games for fun while also developing their cognitive skills.
MentalUP – Educational Learning App offers scientific learning games for all ages in a fun way. It has been developed by academicians and scientists who help children boost their brainpower using critical thinking games, decision making games, and many other super brain cognitive games.
Join the world's best free learning app for kids with 150+ brain exercise games that challenge 5 core cognitive learning skills.
7) Readlax: Brain Training Games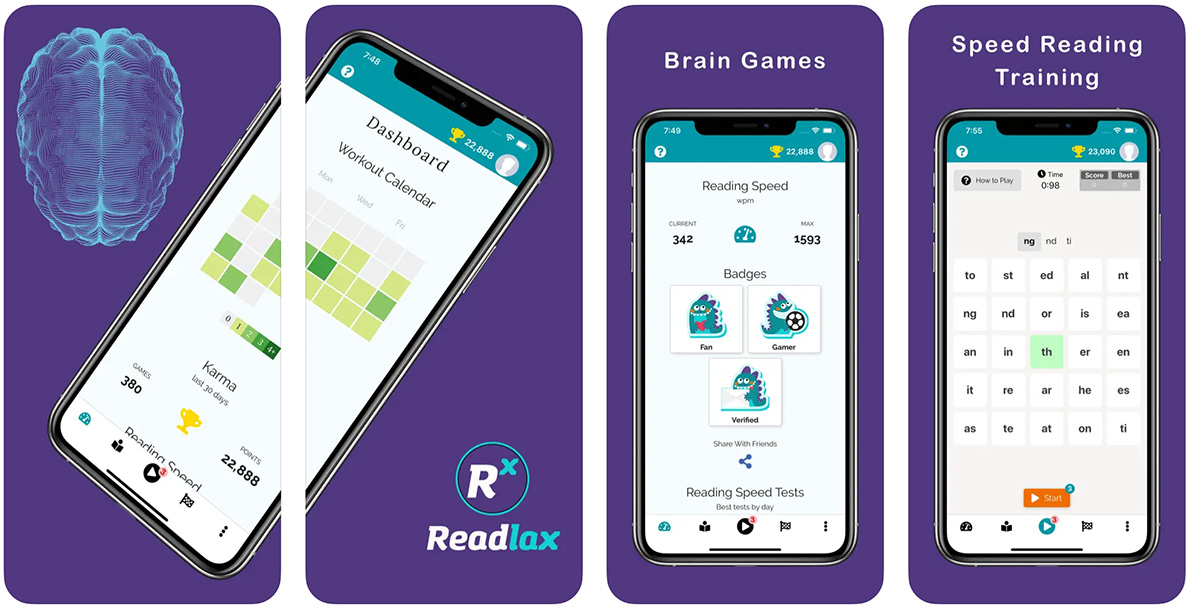 Improve memory, read faster, increase focus, and visual span — with Readlax brain training app.
Readlax provides online brain games and workouts. The app includes:
Memory Training
Speed Reading
Touch Typing
Focus and Concentration
Peripheral Vision
Readlax users improve their reading speed by an average of 50% in 2 weeks of training without losing comprehension.
Productivity Platform
One place for all your productivity solutions:
-brain training;
-speed reading;
-touch typing;
-smart noting.
Start Free Trial